How Much Money Can You Make as a Professional Podcast Editor
Here's a quick guide to cashing in on your audio and podcast editing skills.
Podcast is the new radio, and if you have a good ear for audio production, you might be able to capitalize on this.
Yes, we are talking about working as a professional podcast editor, and believe us when we say that there is money to be made in that field.
In this guide, we'll teach you how to leverage your love for audio editing to earn real money.
What is Your Work as a Podcast Editor
A podcast editor is in charge of ensuring that the audio is smooth, polished, and entertaining to the listeners.
You're also the one to ensure that the finished result is excellent and ready to be shared with the world by mixing, editing, and generating audio.
You might be in for a successful career if you have an eye for detail and a natural talent for using audio production tools.
How Much Can You Make as a Professional Podcast Editor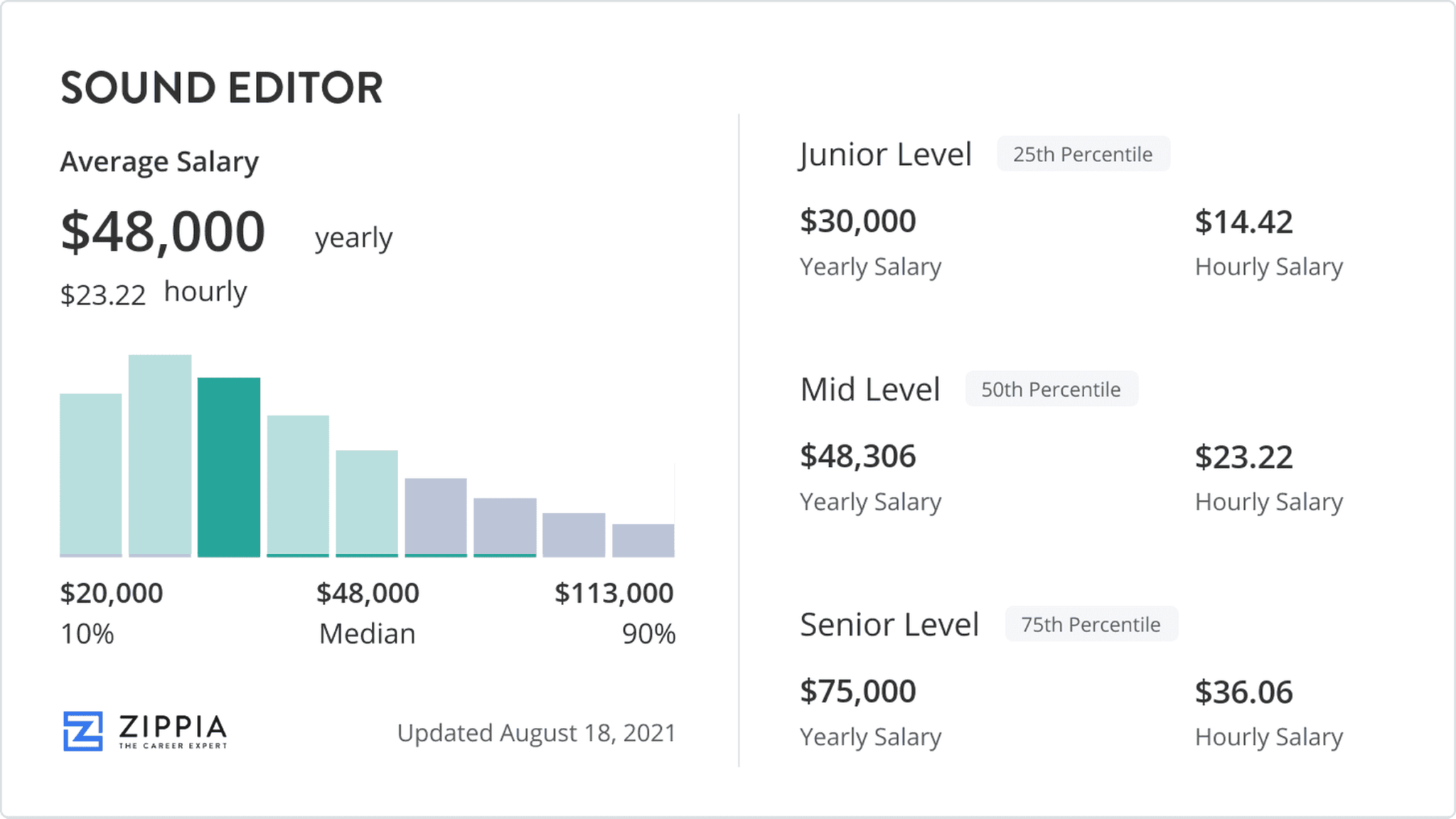 The possibilities are endless, but realistically, you can anticipate making between $10 and $250 each hour, depending on your degree of skill and the demand for your services.
Some podcast editors make considerably more than that, particularly if they have a solid clientele and a track record for generating high-caliber audio.
The secret to maximizing your income as a podcast editor is to focus on a certain genre, like real crime or comedy, and establish a reputation for creating top-notch audio in that field.
When you've proven yourself to be an authority in your industry, you can start charging more for your service.
Tips for Getting Started as a Podcast Editor
Starting as a podcast editor might be a bit challenging, so here are some tips you can take advantage of:
Invest in your equipment – In order to create high-quality audio, you need the appropriate equipment. Purchase a nice set of headphones, a microphone, and audio editing software.
Discover the fundamentals of audio production – Take online courses or study books on the subject to become familiar with various production methods and tools.
Create a portfolio heavily discounting your services – Afterward, promote it to your close friends, family members, or local podcasters. You will have the chance to do this and develop a portfolio of your work that you can show to your prospective clients.
Attend podcasting events – Network with other businesspeople in the sector. You never know who might need your help or can recommend you to someone who could use your services.
Keep calm – It takes time to establish a lucrative career as a podcast editor, but if you're committed to creating high-caliber work and are passionate about audio production, the money will come.
Why Podcast Editing is a Growing Industry
The popularity of podcasts has increased the need for knowledgeable podcast editors.
The demand for high-quality audio production will only grow as more and more people listen to podcasts.
Podcasts are an appealing substitute for conventional radio and television because they are a flexible format that may be listened to while commuting, exercising, or simply unwinding at home.
Due to this, the demand for expert podcast editors will rise as the popularity of podcasts continues growing.
Why You Should Consider a Career in Podcast Editing
Podcast editing is a fulfilling and artistic profession in addition to being financially rewarding. You'll have the chance to collaborate with a range of clients, from independent podcasters to significant corporations, and realize their audio goals.
In addition, you'll get to participate in the dynamic and rapidly expanding podcasting industry.
Podcast editing can be the ideal career choice for you if you are passionate about audio production and want a demanding and satisfying position.
The Key Takeaway
In conclusion, a job as a professional podcast editor can be rewarding and have virtually limitless financial possibilities.
You'll be well on your way to making money with your audio editing abilities by making great equipment investments, learning the ins and outs of audio production, developing a portfolio, connecting with others, and exercising patience.
ALSO READ: How Much Money Can You Make as a Freelance Copywriter