What are The Best Performing Dividend Stocks That are Safe and Have High Returns
Let's look at the best performing dividend stocks in the market.
When discussing a potential recession and high inflation, many people seek ways to enhance their investment portfolios' income.
One good way to do this is through dividends. You can obtain consistent passive income from some of the greatest corporations in the economy by investing in dividend stocks or dividend ETFs. Check out these ten dividend stocks and learn how to trade in them for your investment.
How to Invest in Companies and Funds That Pay Dividends
You have two choices if you want to receive monthly dividend payments: funds that include dividend-paying stocks or equities that pay dividends. Each one functions as follows.
To place a transaction, you'll need a brokerage account, which is simple to get through an online broker. After you are done setting up and funding your account, you can select the dividend stocks you want to buy.
Through your broker's research services, you can find high-dividend stocks. A dividend fund can be a better option if you're unsure which dividend stocks to select.
A basket of dividend-paying companies is held by mutual funds and exchange-traded funds (ETFs) that are dividend-focused. While some of these funds concentrate on stocks with high dividend yields, others search for businesses whose dividends have been reliably paid and increased over time.
By selecting a fund, you can avoid having too much access to any stock because you won't have to bother regularly monitoring the individual stocks in your portfolio.
High-Dividend Stocks
JPMorgan Chase (JPM)
One of the biggest banks in the United States is JPMorgan, led by recognized CEO Jamie Dimon. The bank fared better than most during the financial crisis of 2008, and since then, its stock has increased by more than five times, all while paying out a large dividend to stockholders.
Dividend yield: 3.5 percent
Annual dividend: $4.00 per share
Exxon Mobil (XOM)
The largest natural gas and oil business in the United States, Exxon Mobil, has ties to the Standard Oil dynasty of John D. Rockefeller.
In response to demands from investors and the general public regarding the company's impact on global warming, Exxon declared a goal in 2022 to decrease or offset greenhouse-gas emissions from its activities to zero by 2050.
Dividend yield: 3.9 percent
Annual dividend: $3.52 per share
United Parcel Service (UPS)
The brown UPS trucks deliver millions of goods daily and are well-known. The global delivery behemoth continuously distributes profits to shareholders and conducts business in more than 220 nations.
Dividend yield: 3.1 percent
Annual dividend: $6.08 per share
Verizon Communications (VZ)
Verizon is a pioneer in providing technology and communication services. They offer most of the mobile phone services in the US, together with AT&T and T-Mobile. In 2021, Verizon brought in more than $130 billion.
Dividend yield: 5.8 percent
Annual dividend: $2.56 per share
AT&T (T)
Another industry leader in communications that produces strong cash flow for investors is AT&T. As it concentrates on 5G expenditures and paying down its high debt load, the corporation recently sold certain assets and nearly half of its dividend.
Dividend yield: 6.1 percent
Annual dividend: $1.11 per share
Pfizer (PFE)
Pharmaceutical behemoth Pfizer conducts research and develops medications for managing a range of illnesses and disorders. In 2021, the business brought in over $80 billion in revenue and distributed over $8.7 billion in cash dividends to stockholders.
Dividend yield: 3.2 percent
Annual dividend: $1.60 per share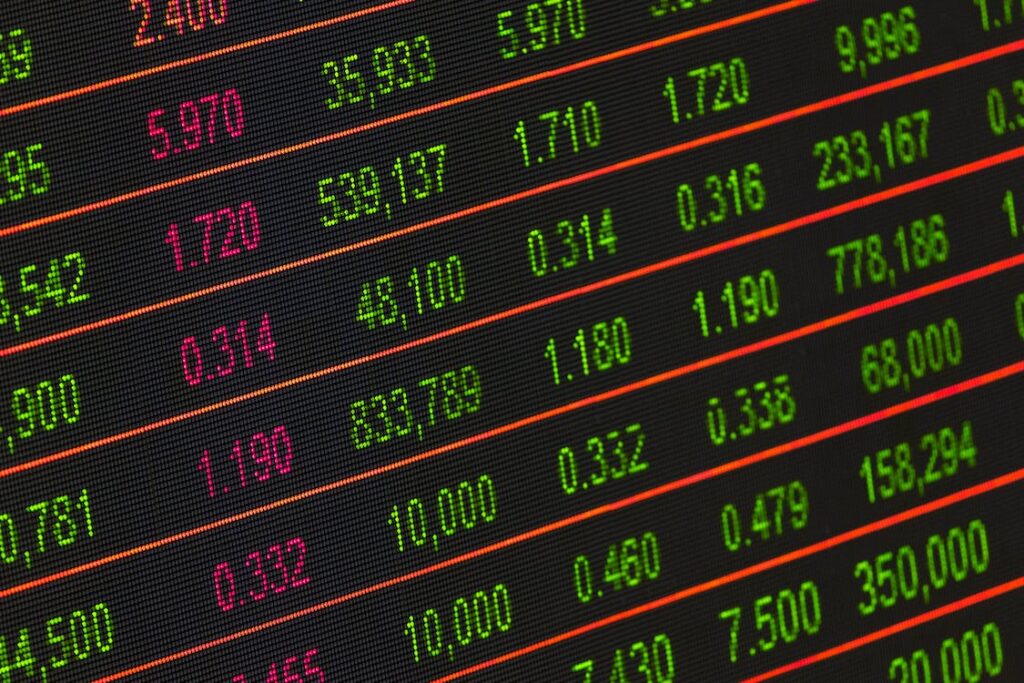 Intel (INTC)
Most of the technology we use daily is powered by Intel processors, one of the top semiconductor manufacturers in the world.
As it seeks to keep up with competing chip producers, the corporation plans to allocate billions of dollars in new capacity. From 2015 to 2019, Intel returned roughly 90% of its free cash flow to stockholders.
Dividend yield: 4.1 percent
Annual dividend: $1.46 per share
Philip Morris International (PM)
Beyond the United States, Philip Morris offers cigarettes and smoke-free goods in more than 180 nations. The corporation still makes a sizable profit from purchasing tobacco-related items. Still, it is shifting its attention toward smoke-free items, which, although not risk-free, pose fewer health risks than cigarettes.
Dividend yield: 5.1 percent
Annual dividend: $5.00 per share
Chevron (CVX)
According to the corporation, leading energy firm, Chevron has detailed a strategy that will give shareholders strong returns from its advantages in conventional energy sources like oil and gas and enable it to take the lead in a future with reduced carbon emissions.
The business takes great pride in its solid financial position and track record of rewarding shareholders with cash.
Dividend yield: 3.7 percent
Annual dividend: $5.68 per share
Cisco Systems (CSCO)
Cisco generates close to $50 billion in revenue annually and offers a wide range of networking, security, and cloud products.
The business is extremely profitable, with operational cash flow earnings of over $15 billion during the previous three years. Dividend payments accounted for over a third of the company's cash flow in 2021.
Dividend yield: 3.4 percent
Annual dividend: $1.52 per share
Final Note
Stocks or ETFs are great for increasing your income. Even if you reinvest those dividends, remember that if you own these shares in a taxable brokerage account, you will be required to pay taxes on your income. Before investing, make sure you thoroughly study any dividend stocks.
If their company suffers, several companies with significant payouts today may be forced to reduce the payments.