Benefits of Owning Your Own Business
Many people are still not sure about starting their own business. That's why we decided to cover all the benefits of owning your own business.
Let's get one thing straight. Many challenges come with starting your own business.
But on this blog, we encourage people to chase their dreams, and you cannot do that by not taking action!
If you are unsure about whether starting a small business is a good idea, let's go through some numbers to make things clear.
A recent study conducted by Guidant Financials Small Business Trends Alliance shows that 76% of people who decided to start a small business are "very happy" or "somewhat happy" with their decision.
Starting a business is not just for people with an entrepreneurial spirit. It proves to be an exciting journey for many people and many different reasons.
Yes, it is a big decision in your life, but you cannot know the outcome unless you try.
Enough general talk, let's go through the benefits of owning your own business.
Independence
Sometimes independence and being your own boss can be more valuable than any money in the world.
If you've ever worked a job, you definitely felt that you could do a better job if you had control over the work.
There is nothing wrong with working for someone else, but sometimes you cannot maximize your knowledge or skills.
Starting your own business can bring balance to your life by being independent. That's why it is the first place in our benefits of owning your own business.
Usually, starting your own business results in more work and many more problems than you need to sort out. However, doing what you want and making your own decisions can bring peace to your mind.
Working for others can be frustrating, especially if you are doing something that you don't want. In time you will lose motivation, be less energetic, and even more unhappy.
Make More Money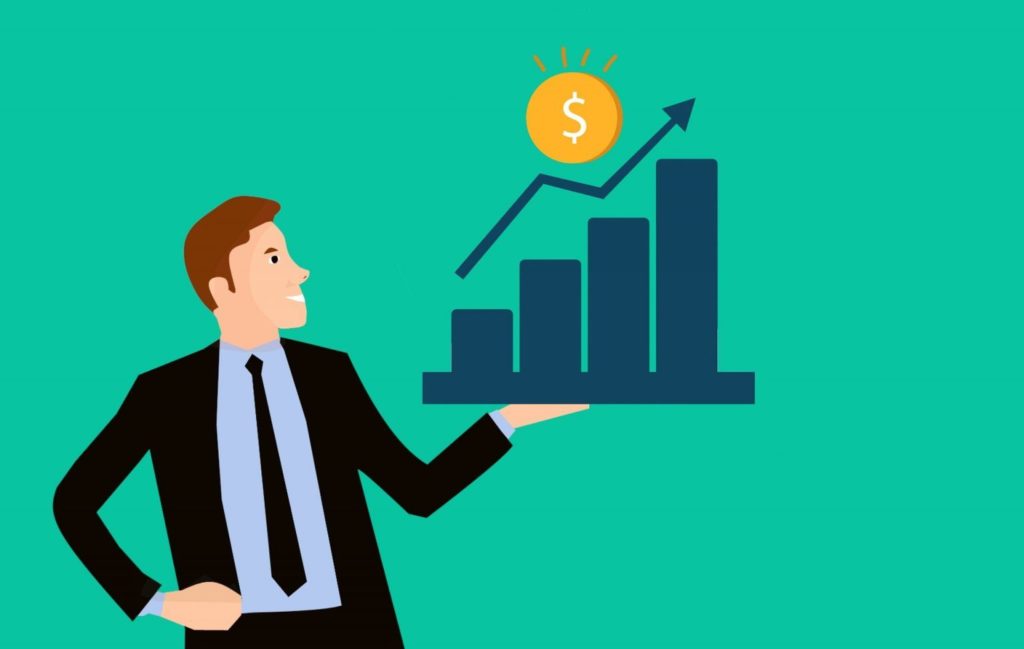 The second-place benefit of owning your own business is the financial rewards.
Despite the fierce competition and the fact that roughly 50% of the small businesses survive the first five years, you can improve your chances of success.
With that said, starting your own business has the potential to become something great. On the other hand, working for someone else and living on a monthly salary has its limits.
Depending on your goals, and the type of business you want to start, you can actually make more money in one month with your business than your whole career as an employee.
In other words, the sky is the limit when you are starting your own business.
In the beginning, your goal should be to return the money you invested in your business, and after that, you have pure profits!
If you are an entrepreneur, you'd probably agree that there is something strangely attractive about the growth potential of any business.
It is much better to work on something that you believe can become bigger one day, rather than doing the same routine by working a regular job.
Flexibility
Starting your own business can make you more flexible, and it is one of the most important benefits of owning your own business. Obviously, you would have a lot of work initially, but when your business is stable enough, you can do whatever you want.
This is a thing, especially for women who can choose a flexible lifestyle to raise a family and still have a successful career.
Maybe this is the main reason why women-owned businesses have been rocketing up at a faster rate of 21% compared to men-owned businesses with only 9%.
Either way, owning a business can make your life much more flexible. You can choose whether you want to work from home or an office or retire sooner than necessary.
Plus, it doesn't require a rigid schedule like a typical job. So, you can choose to travel around the world but still manage your business digitally.
Here are some online business ideas you should start right now.
Opportunity to be Innovative
As we mentioned before, working a regular job can limit your overall potential and knowledge. However, starting your own business will allow you to develop innovations that can change the world.
That's why it is on our list of benefits of owning your own business.
By starting your own company, you will be able to make your own decisions and apply your ideas that might turn out to be revolutionary.
Even if your ideas don't work in the real world, you will still feel good just because you tried.
If you some of the most successful companies nowadays, like Amazon, Facebook, or Microsoft, all of that started from their garage.
That's why it is important to be humble and to believe in your idea, no matter how small it is.
Make sure you check out Bill Gates's rules for success and apply them in your life.
Chance to Help Other People
Even though most people start their own business to make a better life for themselves, it is nice to help in the process.
Starting a small business can bring a positive impact on your local community. This can happen through the services or products you offer that can make a difference in people's lives.
Don't forget the fact that small businesses account for nearly half of the private workforce in the United States, and the situation is similar in other countries.
In other words, small businesses are important for the economy, and they play a crucial role in making people's lives better.
Personal Fulfillment
Owning and managing your own business is one of the most satisfying things in the world. It is also one of the most valuable benefits of owning your own business just because it makes you happy.
The key here is to choose a business that you are interested in. The best way is to turn your hobby into a business.
That way, you will be doing what you want and get heavily rewarded for it.
Many people feel unhappy just because they are working a job they don't want. This mental stress can cause more serious health issues like depression and anxiety.
The feeling of doing what you want can bring your piece in mind that will feel very satisfying.
Power
Like it or not, power comes with the benefits of owning your own business, even if it is not your goal.
Building something from the ground up can earn your respect from other people.
Additionally, you will be in charge of everything, so you can have your employees do it your way.
This is not something that you should take advantage of, but it comes as a reward for all the hard work you've done for your business.
What are the Risks of Starting Your Own Business?
Now since we went through the benefits of owning your own business, it is time to see the other side of the process.
Every new thing that you try in your life comes with risks. This doesn't have to discourage you from achieving your goal. Even the mind-blowing number of 50% failed businesses within five years should not push you away from your dreams.
Many risks come with starting your own business. The most common are:
Every start-up needs to be funded to succeed. Investing money is a complicated process that needs to go through a lot of research to make sure you are on the right path.
So, whether you invest your own money or borrow from a bank, there is a real possibility that your business won't succeed.
If you want to jump into a high-risk investment, you have to ask yourself if you are willing to gamble everything you have on your business idea.
Most of the benefits of owning your own business that we mentioned above will come after you've pointed your business on the right path.
This means that your business might consume most of your time and energy.
Even though starting your own business sounds cool, you have to be ready for the sacrifice and work long hours even on weekends. This means that you will have less time to spend with your friends and family.
Final Words
There are many benefits of owning your own business, and it is a fascinating process that everyone should try.
Personally, I would take any risks in my path to achieving my goals, even when my odds are not high enough.
Remember, with big risks come big rewards!
Despite all the benefits, starting your business is a complicated process that needs to be well researched.
I am not here to discourage you from your idea. I want to make sure you don't make any sudden decisions that you might regret in the future.
Starting a business is a process that starts with an idea. Your job is to elevate that idea to perfection.