Business for Ladies with Low Investment
Even a successful business can be built on a relatively low investment.
Anyone could be an entrepreneur. With great effort and determination, it's not impossible to establish a business for ladies from scratch. There are even some of them that require little to no investment. And what's great is the fact that they can be easily done, no matter who you are.
According to statistics, one in five businesses with profits of more than $1 million were owned by women in 2017.
Years later, more women are empowered to establish their own businesses. According to the data by Big Ideas for Small Businesses, there were around 1.2 million firms owned by women in 2022.
The number shows whoever you are, there's always a good chance of reaching success as long as you're willing to try it. No need to worry about the huge costs as there's always a business you could start with a low investment. If you'd like to try, there are seven business ideas you can see below.
The Chance of Establishing a Succesful Business
One thing that many people fear when starting a business is the worries beneath the mind. "Can I be successful with this business?", "Am I good enough?" It's okay if you feel the same. You'll eventually get rid of them once you've learned more about the business you're about to do.
Establishing a business could be pretty challenging, especially if this is your first time. However, you could always minimize the risks by learning from the mistakes made by others or yourself. A wise person always learns from his/her mistakes.
On your business journey, you may meet some unavoidable business obstacles in the future, which is normal. But no need to worry, you may pass them by consistently learning the business, knowing your value, and abandoning strategies that didn't work.
Many businesswomen have experienced this, and that's actually what made them grow from having small businesses to more successful ones. There are around 40% of micro-businesses that are owned by women in 2022 in the UK. This number is 32% better than the previous two years.
The increase is a sign that women are also confident in establishing any type of business with the required knowledge. And you can actually be a part of making your own business. Starting small doesn't matter. What's essential is that you are willing to learn and practice. There are some businesses that wouldn't require much investment, such as:
7 Business for Ladies with Low Investment
1. Dropshipping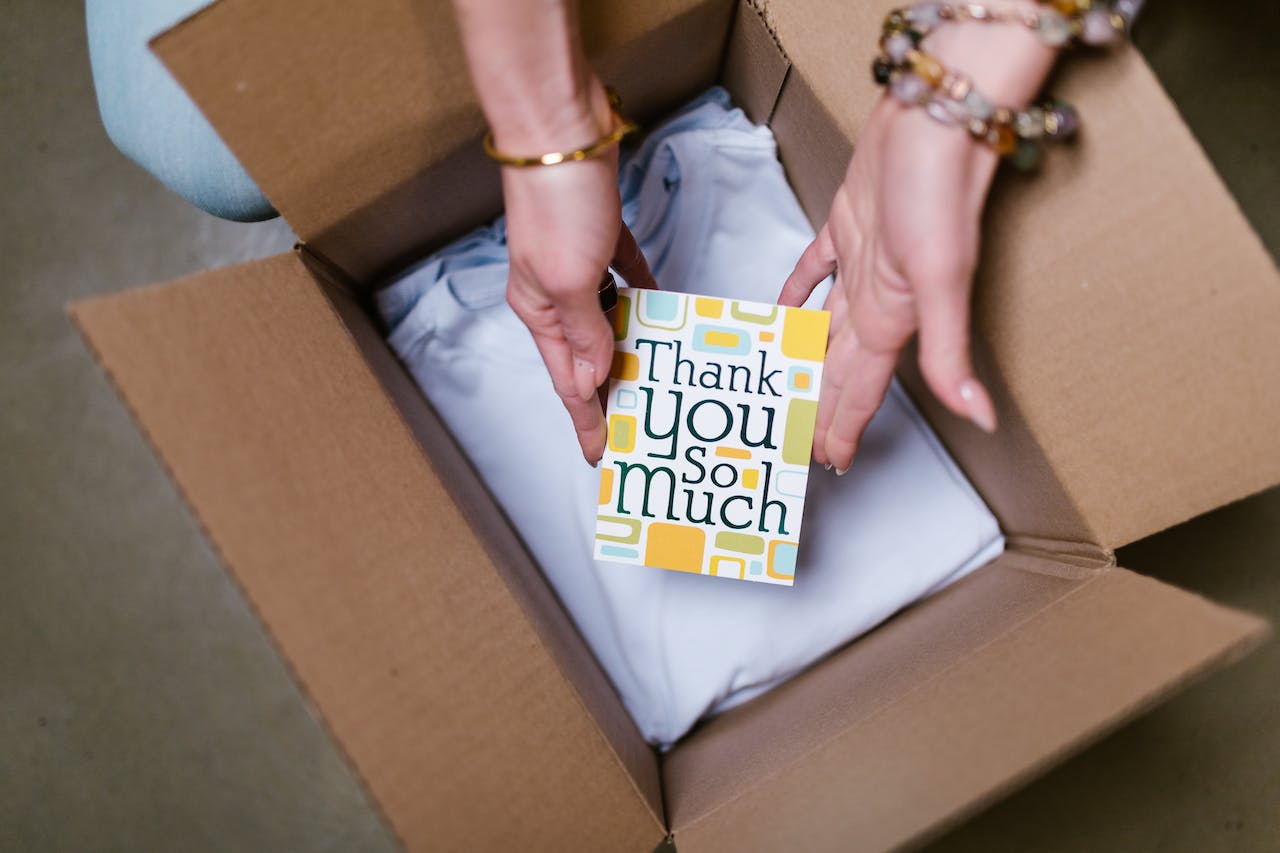 If you want to start a business that doesn't require a big starting investment, dropshipping is a type of business for ladies that most people would highly recommend. It doesn't need a high initial cost, but you still need to do extra work to find the supplier and create your online store.
With this business model, drop shippers don't need to store the inventory themselves. The third-party supplier will handle everything from the product manufacture, to package, and delivery. Your job here is to market your store and approach the potential market.
As the customer's experience matters much in this business, make sure to choose a supplier that's capable of delivering high-quality products for each customer and offer good after-sales services as well to make the customers happy.
2. E-Commerce Seller
Is it different from dropshipping? In a sense, it has some differences. To become an e-commerce seller, you still have to establish a partnership with a supplier to get their products, but you would need to prepare a storage for them.
Other than that, you are the one who will handle the delivery as well. The relationship you'd have is less close than dropshipping, but the importance remains the same. This business for ladies is also popular as now people tend to buy stuff online.
3. Social Media Influencer
Anyone could become an influencer. Although it's not the kind of business you could establish in a flash, you still have the same chance as long as you can create and show your unique value to the target market.
You'll have to learn about seeking the unique value of a brand and tell your audience about it. The kind of profit you would gain from this business mainly comes from endorsements and collaborations with brands.
4. Full-Time Blogger
Have you ever heard about Adsense? Besides earning from YouTube by creating valuable videos, another way you can potentially gain a profit through this advertising program is by writing content on your blog.
Blogging is not a type of business where you need to have a lot of initial investment. With your device and an internet connection, you may gain a good deal of profit.
What you'll need is a device to use blogging platforms, like WordPress and Blogspot. Start by configuring the platform and choosing the appropriate domain name. After that, you may start creating suitable content according to the target market.
Looking at the data from The Blogger Report, blogging could be an effective way to gain additional income. The average blogger could earn up to $138 per month. However, the amount of pageviews is a determining factor, which you can see below: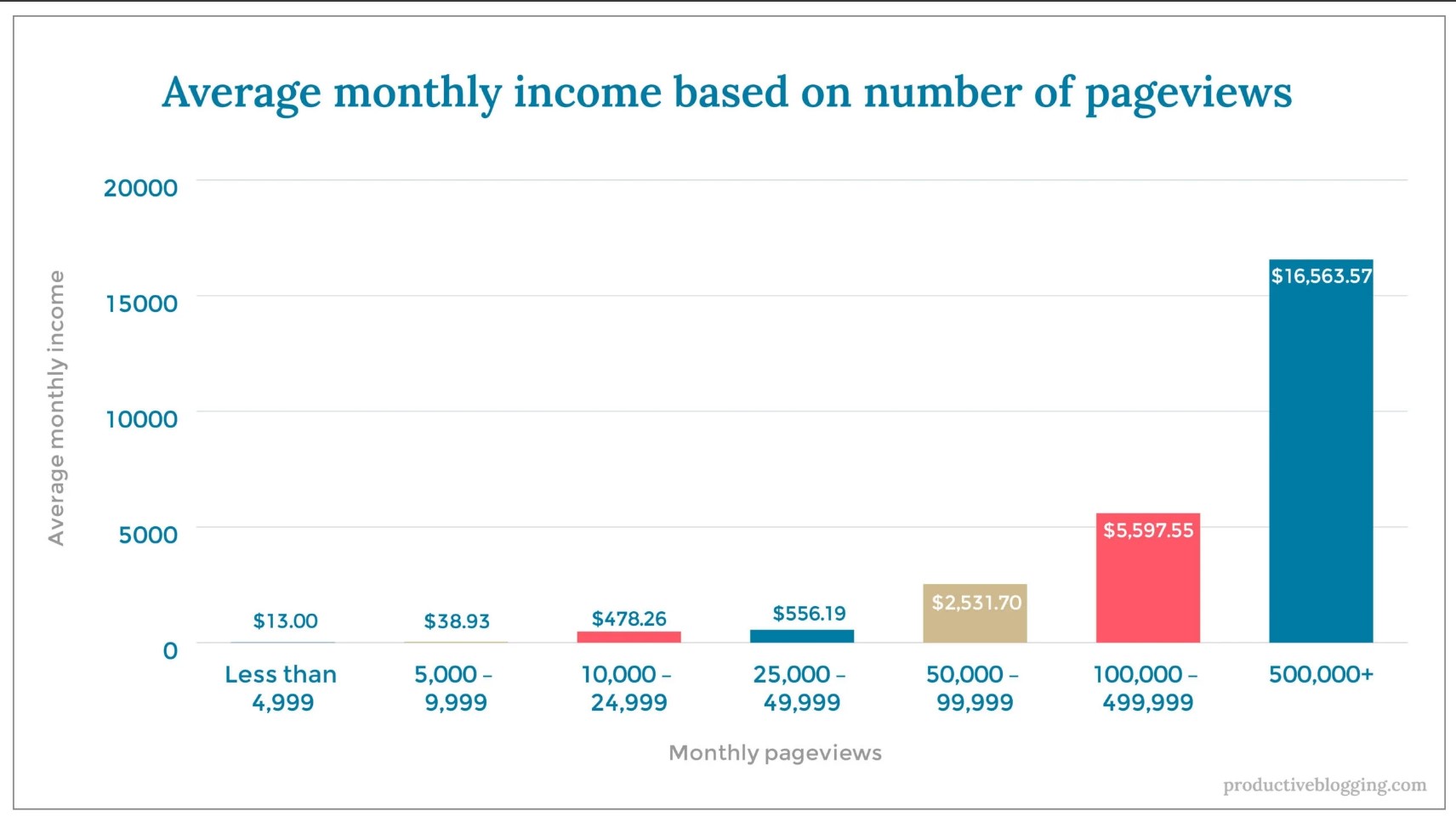 5. Online Courses
Do you have any particular skill many would consider valuable? If you do, then it's not a bad idea to try making your online courses. Selling the courses is a good business for ladies with low investment as it's not that costly or hard to do. If this is your first time doing it, there are several online course-selling tips that you may apply to your strategy.
What you must ensure is that you've actually mastered or developed a certain skill. You may need a teaching skill as well because not everyone can do it. You might start selling the online courses through some platforms, marketplaces, or your own website.
6. Home-based Catering
Do you love cooking? If the answer is yes, you might also consider making a home-based catering business. Since it's home-based, you don't need to think much about the rental costs. However, you still need to make a low investment in buying the cooking wear and the ingredients to make daily menus.
7. Make Up Artist
Another small-scale business that's profitable is a makeup artist. The business doesn't require you to have a certain certificate, but if you do, it could add a unique value to your brand.
You can start "testing" your skill on friends and family members and they would likely recommend you as long as your service is satisfactory.
Conclusion
And those are some examples of businesses for ladies that you might also start with relatively low investment. Sometimes, the initial cost doesn't make a business fruitful. There's something more important than the capital.
Becoming an entrepreneur in this day and age might get a little extra challenging as the competition is pretty tough. But, as long as you can show your unique value to the suitable target market, it's definitely possible to establish a good business, even with low investment.