How to Build Financial Resilience and Prepare for Unexpected Life Events
Some life events won't come knocking. Here's how you can get yourself well-prepared financially.
Every day brings a new surprise. Some of them are positive, like finding a $20 bill on the sidewalk or an unanticipated flight in first class.
Others, however, are not so favorable, such as losing your job, experiencing a medical emergency, or coping with a pandemic worldwide.
It might be challenging to maintain your financial stability when unforeseen situations occur. That's why it's important to build financial resilience so you can be prepared for whatever life throws at you.
Here's how you can do that.
Start with the Basics
Having a safety net to fall back on in times of need is the first step toward developing financial resilience.
Savings for emergencies are very handy here.
For this, you want to save money which is at least three to six months' worth of expenses, and store it in a separate account that you don't access unless you have to.
This will prevent you from having to withdraw from your retirement funds or take on debt in the event that you lose your job or incur unforeseen costs.
Make a Plan for the Unexpected
While not everything that might occur in your life can be predicted, you can prepare for some of the most frequent unforeseen incidents.
For instance, do you have disability insurance in the event that a sickness or injury prevents you from working? Have you thought of buying life insurance to safeguard your loved ones in the event of your untimely death?
What about long-term care insurance in case you require help in your later years with daily tasks? Making the effort to prepare for these events might provide you with financial stability and peace of mind in the long run.
Invest in Yourself and Your Skills
Investing in yourself and your abilities is one of the finest strategies to develop financial resilience. Consider enrolling in classes to sharpen your work abilities or learn a new talent that will enable you to make more money down the road.
You may boost your earning potential and create new opportunities for yourself by always learning and developing.
Live Below Your Means
Although it may seem simple, living within your means is an important part of developing financial resilience.
That doesn't mean you have to lead a hermit's life, but it does imply being careful with your money and avoiding debt as much as you can.
Try to reduce unnecessary spending, such as eating out or purchasing new clothing, and use the money you save to contribute to your emergency fund or other financial objectives.
Diversify Your Income
Having various sources of income can be a wise strategy to develop financial resilience in today's gig economy.
Think about beginning a second business, freelancing, or Airbnbing a spare room. You can increase your financial security and lessen your dependence on any one source of income by diversifying your sources of income.
Don't Forget to Have Fun
The process of enhancing financial resiliency should not be depressing. You should also include enjoyment and amusement in your day.
Set aside some money each month for enjoyable activities, such as a weekend excursion, a night out with friends, or a new hobby.
You'll be better able to face whatever unanticipated events occur if you take care of your happiness and mental health.
Conclusion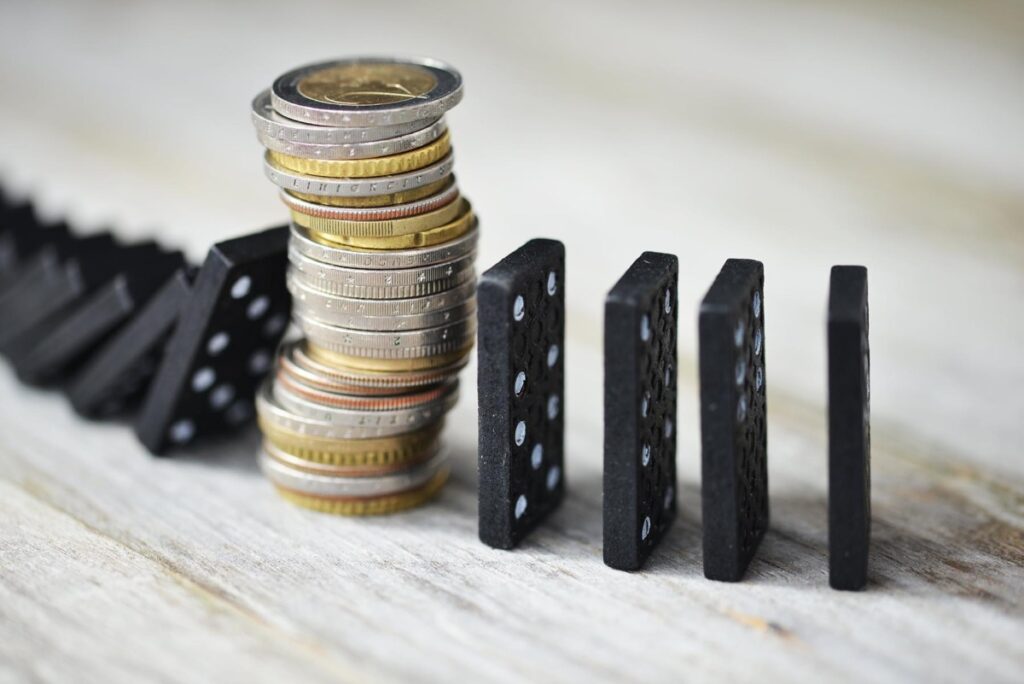 Developing financial resilience ultimately comes down to being ready for the unforeseeable. You can position yourself for success in the short and long term by paying attention to these suggestions.
Building financial resilience may require some effort and discipline, but the stability and peace of mind it provides are well worth the effort.
Start acting now, whether it be by opening an emergency savings account, making an investment in your education, developing new skills, or diversifying your sources of income.
Life is unpredictable, but if you have a strong financial foundation, you can tackle whatever comes your way with assurance and comfort.
ALSO READ: How to Find the Best Green Technology Start-Ups to Invest In