Mistakes to Avoid When Setting Up An Ecommerce Business
You might think that setting up an eCommerce business is a straightforward process, but many hidden traps can destroy your business before even starting.
Starting your eCommerce business is a promising business model (if done right), and it can make you a lot of money.
Unfortunately, people don't follow some of these rules when they are setting up an eCommerce business. Not acknowledging these mistakes will have a huge impact on your business, and it might lead to closing the doors too soon.
Let's go though some of the Top 15 eCommerce Mistakes to Avoid.
Things to Avoid When Setting Up An eCommerce Business
1. Not Acknowledging Your Target Audience
If you want to succeed with your eCommerce business, your target audience should be your biggest concern. It would be best to have a clear idea of your ideal customer, buying behavior, demographics, and other information that might attract people with similar interests.
People often make the same mistake by starting an eCommerce business without knowing their target audience.
Spending more money on surveys or other ways to gather analytics about your niche will improve your chance of succeeding.
2. Not Using Social Proof
The best way to convince customers to buy from your eCommerce store is to have social proof of other people using your products.
Social proof can be the last push customers need before they make a purchase.
Since you are entering rough waters with high competition, you have to make everything in your power to stand out.
So, before you start setting up your eCommerce store, try to find influencers that will spread a word about your products.
Bear in mind that there are many scammers on the internet, so people need to see others using your product to trust your website.
3. Lack of Information in Product Description
There is nothing worse than attracting customers to your website and not providing them with enough information about the products you offer.
People often try to find a shortcut when setting up an eCommerce business, especially in the dropshipping industry.
Copy-Pasting product description from Aliexpress can harm your eCommerce business since all products will have a different product description, and possibly grammatical errors and lack of information.
If you wonder if Dropshipping is still profitable, make sure you check this article.
So, it is important to take the time and write a thorough product description of all the products you offer. In other words, you have to explain the products down to their base materials to make the purchase decision easier for customers.
4. Bad Customer Service
Some people don't know the importance of customer service when they are setting up an eCommerce business.
In fact, customer service should be your first priority when starting an eCommerce business.
No matter how well you've set up your eCommerce business, there will still be a few people that are not satisfied with your product or service.
If you don't have a strong customer service to take immediate action, there is a risk that you'll paint a negative picture of your brand.
That's why you have to make your brand reachable in every way possible. Reaching out to people who face any problems or have questions about your eCommerce store can be a massive boost in sales and brand awareness.
5. Poor Mobile Experience
If you have any experience in the eCommerce world, you'd know that majority of your customers will come from mobile devices.
Online shopping is all about providing the best possible user experience, and not having a mobile responsive website can be devastating for your business.
So, when you are setting up an eCommerce business, make sure you build a mobile responsive website.
You don't have to be a programmer to create a mobile responsive website. There are many Shopify or WooCommerce mobile-responsive themes you can choose from.
6. Poor Social Media Management
Since most of your traffic will come from social media platforms, it is necessary to establish your social media presence right from the start.
Setting up an eCommerce business cannot go without social media. However, there are many mistakes that newbies make when they launch their social media campaigns.
Here are the most common social media mistakes to avoid.
Inconsistency
Managing social media profiles is more than just about publishing posts from time to time. In fact, you need to create a plan that will keep users engaged at all times.
This means that you have to be consistent in publishing new content. Consistency is key to build up your social media presence and reach out to more people.
Not using the right content
The type of content plays a crucial role in the success of your social media pages. Remember, you cannot use the same type of content for different niches.
You must follow the latest trends in the industry with your content. That way, you will increase engagement and reach more people.
Here are some tips on how to gain more likes on Facebook.
Poor Audience Targeting
Social media targeting works with the same principles as your target audience when setting up an eCommerce business.
You have to know your ideal customers to create engaging and informative posts that they will like.
Additionally, your target audience will tell you which social media platform is ideal for your advertising.
For example:
Facebook demographics by age:
51% of 13-17 year olds use Facebook
76% of 18-24 year olds use Facebook
84% of 25-30 year olds use Facebook
79% of 30-49 year olds use Facebook
Instagram demographics by age:
75% of 18-24 year olds use Instagram
57% of 25-30 year olds use Instagram
47% of 30-49 year olds use Instagram
23% of 50-64 year olds use Instagram
This means that if your target audience is older, you are better off investing in Facebook ads.
7. Not Analyzing Your Results
You cannot run a successful eCommerce business without analyzing your results. Even the biggest marketing guru's sometimes cannot predict how the audience will accept a product or marketing campaign.
That's why you need to analyze your results to see what's performing well and what is lower than expected. By analyzing your results, you will be able to optimize your eCommerce business to market preferences.
8. Poor Marketing Effots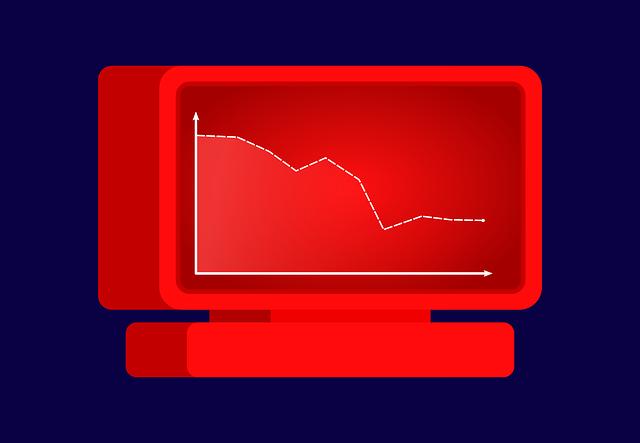 Obviously, you need a lot of experience before you can perfect your marketing efforts. Even though most eCommerce stores perfect their marketing strategies through trial and error, there are still some things you should consider before you launch your campaign.
First of all, content is the most important thing when it comes to marketing, so use it wisely!
Currently, video content provides a big ROI and has the most engagement just because it offers more information.
Before you start setting up an eCommerce business, you have to create the perfect email marketing automation.
Surprisingly, many people avoid using email marketing, even though it provides the biggest ROI compared to other marketing methods. Recent studies show that email marketing can generate $40 for every $1 spent, which is incredible!
9. Pricing Products Too Low or Too High
If it is the first time setting up an eCommerce business, then you probably don't know the right profit margins for the products you offer.
That's why many people fall into the same trap of pricing their products too high or low, which results in fewer sales or bad profitability.
There are few things to consider before setting price for your products, such as:
Fixed costs (domain, host, theme)
Variable costs (advertising)
Fees (2-3% processing fees from each transaction)
Setting up an eCommerce business won't be a significant investment, but you have to set up the right profit margins in order to run a profitable business.
On average, most eCommerce stores go with a 10% net profit margin, but the margins can go up to 30% or 5%, depending on the industry.
So, how can you find the right price for your products?
Well, the best way is to check out your competition. That way, you'll get an idea about the profit margin in the industry.
10. Complicated Checkout
Most people are surprised by the number of people visiting their store, but few or no purchases. One of the biggest problems that eCommerce store owners face is abandoned carts.
However, every problem has a solution.
To minimize your abandoned purchases, you need to create an effortless checkout process that involves as few clicks as possible. People want to purchase things online without putting too much effort, so try to automate the process and even allow guest checkout.
Increasing the conversion rate on your store should be your top priority, and you can do that by following these methods.
Abandoned carts don't come only from the complicated checkout process. Here are a few problems that might lead to abandoned carts:
High shipping costs
Lack of trust
Lack of payment options
Price too high
Technical problems
After you've eliminated all problems that might lead to abandoned carts and people continue browsing without purchasing, don't worry!
You can use retargeted marketing campaigns where powerful social media options target only people who didn't complete their purchase on your website.
Bear in mind that sometimes people need a bit of persuasion before they make a decision.