Moneystrands Vs. Moneywise: A Comparison of Personal Finance Apps for Android
A side-by-side comparison of moneystrands and moneywise, the hottest personal finance apps for android users.
Money management can be quite difficult, especially if you dislike following a budget or tracking your spending. But don't worry! Every problem has a solution, and managing your finances is no different.
In this article, we'll do a comparison between MoneyStrands and Moneywise, two of the top personal finance apps available for Android users.
Ease of Use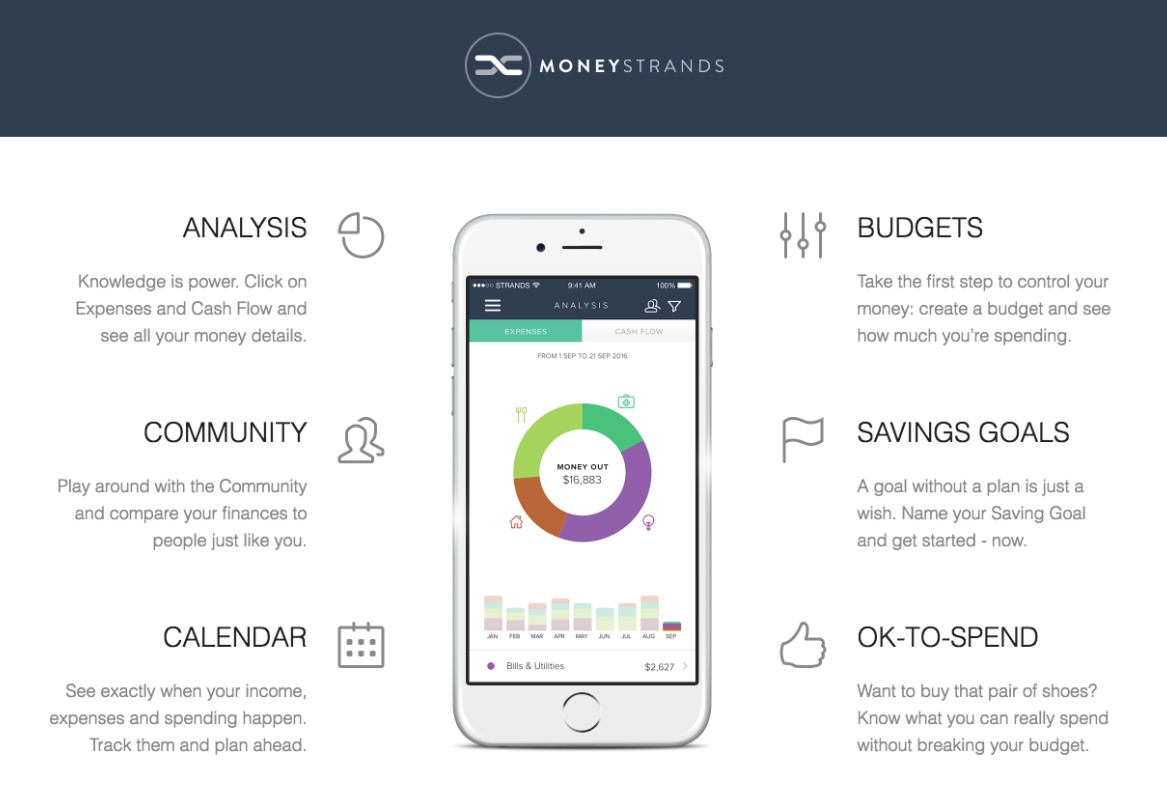 Usability is crucial when it comes to personal finance apps. After all, having a budgeting tool is useless if it is difficult to use.
MoneyStrands excels in terms of use. With all the tools you need to manage your finances at your fingertips, the app boasts a modern and intuitive layout.
Additionally, it makes it exceedingly easy to integrate your bank accounts so you can view all of your transactions in one location.
Meanwhile, Moneywise requires a little more work to set up, but once you've got everything in order, everything goes according to plan. Although the software is simple to use and intuitive, some users may initially find its abundance of functions to be overwhelming.
MoneyStrands is the clear choice for anyone searching for an app that is simple to use.
Budgeting Features
Let's face it; finding a personal finance app is primarily about controlling your expenditure. So how does the budgeting features of MoneyStrands and Moneywise compare?
MoneyStrands is a thorough budgeting tool that enables you to establish spending caps for various categories and keep tabs on your expenditures.
Additionally, the app gives you a comprehensive view of your income and expenses so you can manage your money wisely.
Moneywise has budgeting elements as well, but their "Envelope Budgeting" system goes above and beyond.
Similar to how you would do it with actual cash in envelopes, this technique enables you to set aside money for various purposes. For individuals who like a more practical approach to budgeting, this option is ideal.
If you're looking for a budgeting tool with a bit more oomph, Moneywise is the app for you.
Investment Features
While creating a budget is vital, it's equally crucial to plan for the future and make smart financial decisions.
How does MoneyStrands and Moneywise assist you in achieving that goal?
Although it lacks investment options, MoneyStrands does offer some helpful information about your spending patterns. The program breaks down your expenditure so you can see where you may make cuts and possibly save more money.
On the other hand, Moneywise approaches investments from a more all-encompassing perspective.
With the app's investment tracking tool, you can keep an eye on your portfolio and decide on your investments with knowledge.
Moneywise is the app for people wishing to invest their hard-earned money.
Security Features
Security is of the utmost significance when it comes to handling cash. So how are your financial details protected by MoneyStrands and Moneywise?
MoneyStrands takes security very seriously and protects your financial data with 128-bit SSL encryption. Additionally, the software makes advantage of two-factor authentication to boost security.
To further protect your financial data, Moneywise additionally uses 128-bit SSL encryption. The software also offers a safe login process and the choice to turn on touch ID or face ID for further security.
Your financial information is secured by both MoneyStrands and Moneywise's robust security measures.
Cost
The vital issue of cost is last but certainly not least.
Are these applications for personal finance worth your money?
MoneyStrands gives users the option to upgrade to a premium plan for a cost after signing up for a free basic plan.
Additional benefits offered by the premium plan include a tailored financial plan and investment insights.
Meanwhile, Moneywise provides a basic plan that is free with the option to upgrade to a premium plan by paying a fee.
Access to more sophisticated budgeting and investment tools, as well as the opportunity to connect to numerous bank accounts, are among the advantages offered by the premium plan.
Both are the "winner". With the opportunity to upgrade to a premium plan for a cost, MoneyStrands and Moneywise both provide a basic plan that is available for free.
Which software best meets your needs for money management ultimately boils down to personal preference.
Conclusion
MoneyStrands and Moneywise are both excellent personal financial apps.
For individuals searching for an easy-to-use tool that gives them a complete picture of their finances, MoneyStrands is ideal. On the other hand, Moneywise is ideal for individuals seeking a more practical approach.
Both MoneyStrands and Moneywise have something to offer, regardless of whether you want ease of use, budgeting capabilities, investment tracking, security, or price.
The decision ultimately boils down to your personal priorities and financial objectives.
ALSO READ: The Benefits and Challenges of Expanding a Business Globally