Best Free Advertising Methods For Your Start-Up
After you went through the process of starting your company, it is time to make it visible to customers. The best way is to use free advertising methods, but how?
The global spend on advertising is continuously rising over the last 10 years, reaching an estimated global spend of 560 billion USD. This proves the fact that the competition is getting harder and to establish a business presence, you have to spend more money on advertising.
However, many start-up companies don't have huge budgets for advertising right from the start. Starting a business is a significant investment, which means that most of your money would go for building essential procedures and buying all the necessary machines and technology to make your business functional.
How to Advertise Business With No Money?
Even though the competition is much harder than before, nowadays we have many more different channels for advertising. Businesses now operate in a digital world where you can easily get noticed if you follow our simple steps.
Fortunately, it is not the end of the world if you don't have any resources to support your advertising campaigns. There are plenty of free advertising methods that are very effective.
In addition, it will be a shame if you don't leverage the power of such advertising solutions. That's why we decided to go through some of the best free advertising methods that will help you establish a better business presence and brand awareness without spending a dime.
Best Free Advertising Methods for 2020
SEO (Search Engine Optimization)
Obviously, SEO is one of the best free advertising methods for gathering organic traffic to your website. Building a strong SEO strategy right from the start can give you even more promotional boost than some of the traditional paid methods for advertising.
The math is simple.
There are more than 2 trillion searches on Google every day, and other networks like Bing get more than 500 million per day. Your job will be to redirect those searches that are related to your business to your website.
In order to get free traffic from search engines, your website should rank higher in the results for each search.
Meanwhile, Search Engines like Google have specifically designed an algorithm that determines the relevance and value that a user will get from your site based on their search. You should pay attention to essential things such as:
Website performance (speed)
Content Quality
Backlinks
Targeting specific keywords
Content Marketing
Since content quality is vital for improving your SEO, let's see how you can use content marketing to your advantage. Customers each year rank top priorities that could impact their decision-making process. This year, customer experience is rated as a top priority before customers make a decision.
There are a lot of ways you can improve your customer experience, and one of the ways is by providing more information about your products or services than your competitors.
Above all, you can use a content marketing strategy to provide additional value to customers and to set yourself apart from your rivals. This means that your website should always be updated with fresh new relevant content so that you can attract their attention.
Your content marketing strategy will not just improve your SEO, but also will enhance the way your business interacts with customers.
Guest Blogging
Guest blogging is vital for establishing your digital footprint. Spreading a word about your business is your top priority since you want to gain customers from free advertising.
You will be dealing with a lot of competition, so don't expect people to know stuff about your business. Your job is to present your business to customers, and one of the best ways is through guest blogging.
For instance, if you like to write, you can find many niche related blogs that allow guest blogging. Usually, you can contact the webmaster through their contact form, and you will be given requirements to follow for your article.
Remember, not all webmasters will allow external links or too much promotional content. You have to find the right way to balance the article by comparing your business to competitors or showing off some of the attributes of your product or service that will make a difference in someone's life.
Domain Authority
Additionally, you should always look at the domain authority (DA). You should avoid guest blogging for a website with very low domain authority since it would not do you any good. It is not the same to put your link on a freshly published website and Forbes, for example.
Some people don't know which level of domain authority to aim for, so let's clear things up.
DA 40 – 50 is average;
DA 50 – 60 is good;
DA over 60 is excellent;
In conclusion, guest blogging can be hard since you have to go through a lot of communication and searching before you are ready to publish the article. If you don't want to go through all that trouble, you can always hire guest bloggers (Freelancers) that can help you with that.
Email Campaign
This is probably one of the oldest digital marketing methods for advertising a company. People often underestimate the power of email marketing, and they don't bother collecting emails.
This is a big mistake!
Email marketing has the most significant ROI from all digital marketing services. A recent survey showed us that for every $1 spend in email advertising, and you will get around $40 in return. That is an excellent return rate, unlike anything you can expect from other digital marketing services.
However, building a big enough email list that can be used for promotion takes time. You cannot expect to build an email list with a couple of thousand subscribers in weeks. It is a process where you have to offer something in exchange for people's email.
Get Social
Like it or not, the world functions on social media. There are billions of people using all kinds of social media platforms, and it is a shame not to use it to your advantage.
Therefore, you should start building your social media profiles right from day one.
Remember to use the 80/20 rule for publishing content on social media. 80% of your posts should be informative, entertaining, and provide some kind of value to your audience, and the other 20% you can use to promote your products or services.
You can also check out rules for success that you need to follow from Bill Gates. Click Here.
At first, most people want to go for all social media platforms, which is a good strategy for establishing social media presence. However, you have to use your time much more efficiently and target social media platforms that have a larger part of your target audience.
Facebook
Gender:
Age:
86% of people between 18-29 years old use Facebook
77% of people between 30-49 years old use Facebook
51% of people between 50-65 years old use Facebook
34% of people over 65 years old use Facebook
Instagram
Gender:
Age:
67% of people between 18-29 years old use Instagram
47% of people between 30-49 years old use Instagram
23% of people between 50-64 years old use Instagram
8% of people over 65 years old use Instagram
As you can see, there is a big difference in demographics on these two social media platforms. For example, if your business targets older people, you should focus your marketing on Facebook.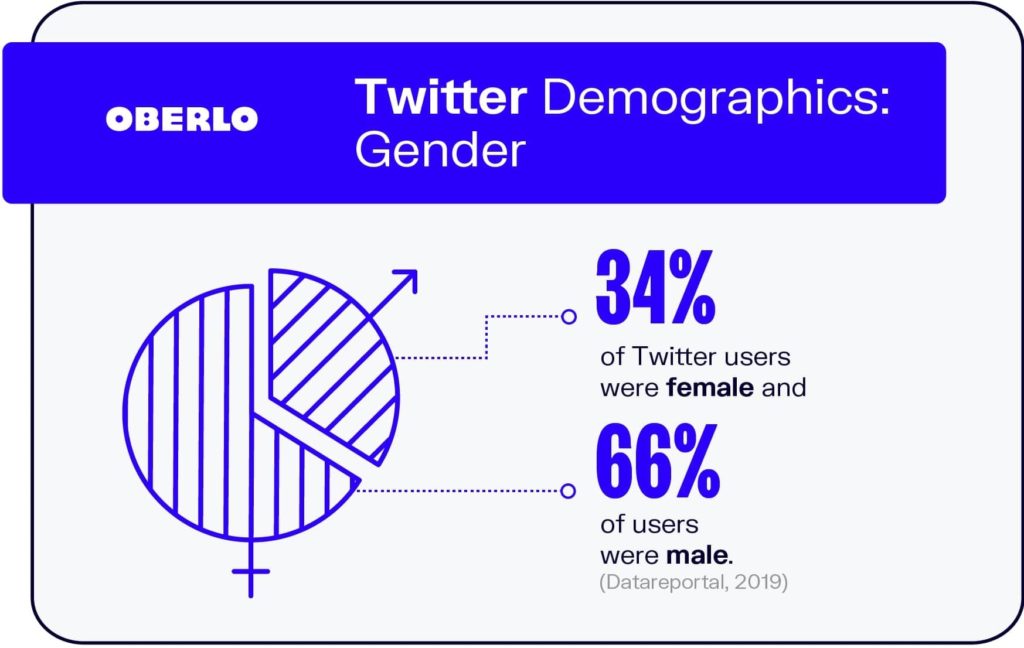 The situation is the same with other social media platforms, so make sure you research demographic statistics before starting your social media marketing campaign.
Google My Business
Once you start your business, you have to put your company on the map. Fortunately, there are many free advertising methods at your disposal, and one of the most effective is Google My Business.
It is a service that offers free local advertising where you can put information about your company, like location, working hours, delivery schedules, photos, and more.
In conclusion, Google My Business is crucial for startups since it can generate a lot of traffic from people researching nearby places. The key is to provide every information to users. Google says that if you include images in your business profile, you will increase the click rate on your business by 35%.
Quora
The product or service that your business offers to customers should be acknowledged as a solution to people's problems. However, since you are just starting with your company, not many people will know about your product and services.
The best way to educate your target audience and, at the same time, drive traffic to your website is by answering questions on Quora.
Quora is a question-answer website where you can provide solutions and helpful answers related to your business. It is a great way to engage with your audience and possibly transform readers into your customers.
Final Words
If you are just starting a business and you don't have enough finances, don't worry, it is not the end of the world. Since we live in digital times, there are a lot of solutions where you can apply your digital footprint and leave a trail so your customers can follow.
Even if you are already participating in paid advertising on Google ads or Social media, it is not going to hurt if you try to use the advantages of these free advertising methods.
Try these free advertising methods and tell us how it went!