9 Swagbucks Hacks To Make More Money | Complete Guide
You've probably heard of Swagbucks, and you may even be using it to earn a little extra cash.
But are you making the most of this popular rewards program? If not, don't worry – we're here to help. In this post, we'll share nine hacks that will help you make more money with Swagbucks.
What Is Swagbucks?
Swagbucks is a site that rewards you for doing everyday activities, like shopping, watching videos, and taking surveys.
You can redeem your points (Swagbucks, or SB) for gift cards to popular retailers like Amazon, Walmart, and Target. You can also use them to donate to charity or get cash back.
Not only is Swagbucks a great way to earn some extra money, but it's also really easy to use. Swagbucks offers a variety of online courses that teach you how to make more money on the web. You can find a course to suit your interests and learning style, and there's typically a free trial available so you can get started right away.
If you're looking for an online course that will teach you how to make money online, Swagbucks is the perfect place to start.
In this guide, we're going to show you how to make the most of the site and rack up those Swagbucks.
RELATED: How To Make $100 A Month From Dividends | Beginner's Guide
Why Swagbucks Offers Online Courses
Swagbucks offers a variety of online courses that teach you how to make more money on the web. One way Swagbucks generates income is by providing students with free courses that teach them how to make money online.
For example, Swagbucks offers a course that teaches you how to turn your blog into an online business. Additionally, Swagbucks offers a number of other free courses that teach you everything from advertising to marketing to social media management.
9 Swagbucks Hacks & Tricks
So you're a Swagbucks member, but you're not quite sure how to make the most of your account? No problem! We're here to help.
Here are some tips and tricks to help you make the most of Swagbucks and rack up those SBs:
Make sure you're signed up for Swagbucks Email Alerts. This way, you'll always be the first to know about new opportunities and special offers.
Use the SwagButton. This browser extension will let you know whenever there are new offers available, so you can take advantage of them right away.
Complete your daily goal. This is an easy way to earn a few SBs every day, without having to do anything extra.
Refer your friends and family members. When they sign up and earn their first 100 SBs, you'll get a bonus of 500 SBs.
Complete surveys and watch videos. These are two of the quickest and easiest ways to earn SBs.
Use Swagbucks codes. Keep an eye out for special codes that can be used to add bonus SBs to your account.
Shop through the Swagbucks Shop portal. You'll get cash back on your purchases, as well as SBs for every dollar spent.
Join Swago. This is a fun way to rack up SBs by completing simple tasks like visiting websites, watching videos, and answering surveys.
Follow Swagbucks on social media. Keep up with the latest news and updates from Swagbucks by following us on Twitter and Facebook.
How To Use Swagbucks For Your Online Business
The first step in starting any online business is getting started. To start using Swagbucks for your online business, you'll need to sign up for a free account and complete some basic steps like registering your domain name and becoming registered with PayPal.
Once you're registered and have completed these steps, you can start using Swagbucks as a source of revenue by completing tasks that earn rewards from the company.
For example, if you have an Etsy shop and want to generate revenue by completing tasks that earn Etsy points (which can be redeemed for gift cards or merchandise), then you'll need to sign up for an Etsy task account and complete the tasks needed to earn points.
The fun doesn't stop there though- many other businesses also offer opportunities for earning rewards through their websites such as Facebook Ads or Twitter Ads. So even if you don't have an existing website or product, there are numerous ways to start generating revenue through your internet presence!
How To Make Your Swagbucks Course An Online Course
When you create and submit a course for Swagbucks, you need to make sure that your content is high quality and useful.
To start making money from your course, you'll need to add interesting and valuable content to it. You can do this by creating engaging and informative videos, by writing articles that are well-written, or by participating in forum discussions.
Make Money from Your Course
Once you have an interesting and useful course on Swagbucks, the next step is to make money from it. You can do this by selling your course on other online platforms such as Amazon, eBay, or Google Play.
You can also offer paid courses that teach people how to earn more money online. By selling your courses on these platforms, you can make a lot of money and help support your blog while doing it!
Host Your Course on Other Sites
If you want to be successful with your Swagbucks course, you'll want to consider hosting it on other sites too. This will allow others to access the content "live" and can help promote your course to a wider audience.
'You can also use these sites to sell advertising space or manage customer relationships better than if you were solely using Swagbucks as your platform for marketing purposes.
Swagbucks Customer Service
Now, let's talk about customer service. Swagbucks is known for having excellent customer service, and I can personally attest to that. I've had to reach out to them a few times and each time, I've been blown away by the speed and quality of their response.
Not only are they super quick to respond, but they're also super helpful. They'll walk you through every step of the process until you're satisfied. And on top of that, they're always looking for ways to improve their customer service.
So if you ever have a problem or need help, don't hesitate to reach out to them. They'll take good care of you.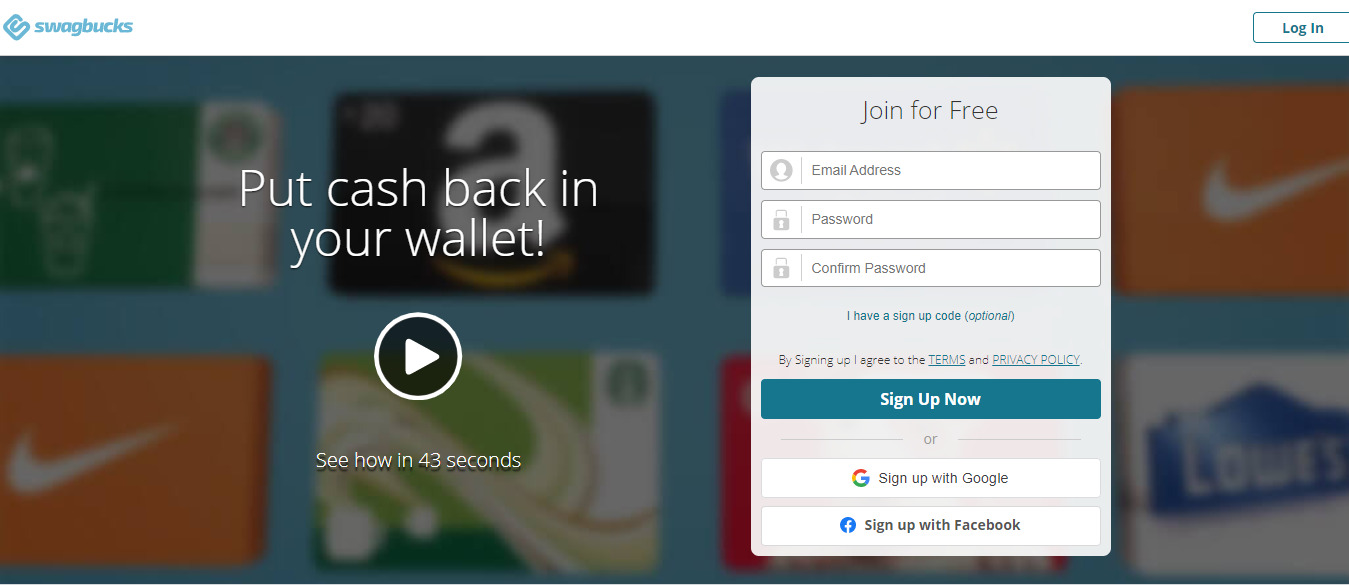 Final Note
Swagbucks offers online courses that can be used to make money. By adding content to your course and hosting it on other sites, you can bring in more revenue.
Additionally, by making your course an online course, you can reach a larger audience and boost sales. In order to make more money from your course, you'll need to add more elements and use other sites to host it. Overall, Swagbucks is a great way to make money online without having any coding skills.
Thanks for reading our guide on how to make the most of Swagbucks! We hope these hacks will help you increase your earnings and get closer to your financial goals. Good luck and happy Swagging!