A Guide to Making a Living with Handmade Soap Business
Quit your job and start your own handmade soap business instead!
Are you looking for a method to make a living off your passion for crafting because you're sick of the 9 to 5 grind? If so, then you might want to take a look at the handmade soap industry!
Starting a homemade soap business can be a fantastic way to make a living while doing what you love, especially with the rising demand for natural, locally manufactured goods.
But where should you start?
If you're unsure, don't worry as we've got you covered. Here's a guide to getting your handmade soap business off the ground and making profits in the process.
How to Start Your Own Handmade Soap Business
Step 1: Research and Develop Your Product
You must have a product to sell before you can begin to sell.
However, it shouldn't just be any product — it should be one that consumers will want to purchase. In order to fill any holes in the market, start by investigating what is already available.
Are locals in your area fans of lavender?
Wonderful! You can think of creating a lavender soap.
Are alternatives for those with sensitive skin limited? Go on and create a range of soaps that are specially formulated for delicate skin!
The key here is to offer something exceptional and of a high caliber.
Step 2: Build Your Brand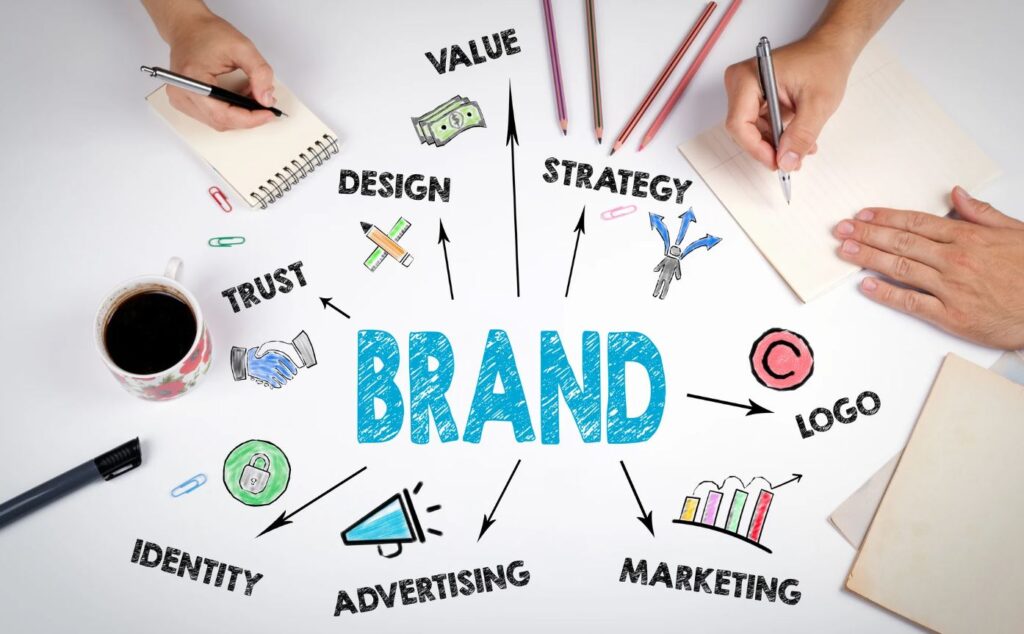 The next step is to develop your brand once you have your product. This covers everything, from your packaging and logo to your website and online presence on social media.
Your brand should correctly reflect the values and personality of your company and be unified and consistent across all channels.
Step 3: Start Selling
The third step is to start selling your soap products. You have plenty of ways to do so such as:
Selling at local markets and fairs
Setting up an online store
Wholesaling to local shops and boutiques
Participating in online marketplaces like Etsy
It's important to find the selling method that works best for you and your business.
Step 4: Create a Business Plan
It's really important to have a plan in place to direct your decision-making and keep you on track. After all, starting a business can be daunting.
You need to have a budget, a marketing strategy, and sales and growth estimates.
Step 5: Get Legal
Getting legal is a must when starting a business. This includes registering your business, obtaining any required licenses and permissions, and securing insurance.
It's important to educate yourself with the local rules and ordinances, and if necessary, seek legal or financial advice.
Step 6: Believe in Your Business
It takes time to start making a profit and starting a firm takes a lot of effort. However, if you remain persistent and have a little bit of luck, you may turn your love of producing soap into a lucrative and satisfying business.
Equipment and Tools Needed for Starting a Homemade Soap Business
There are certain supplies and equipment you need to launch a homemade soap business. The following is a list of some of the things you will require:
Supplies for making soap – These include ingredients such as soap base, essential oils, aroma oils, colorants, and exfoliants such as clay, herbs, and sugar crystals.
Equipment for mixing and measuring – You'll need a scale, a thermometer, as well as different mixing instruments like spatulas, spoons, and measuring cups.
Molds – You'll need molds which can be made of silicone, plastic, or wood, to shape your soap.
Safety equipment – It's crucial to have safety equipment like goggles, gloves, and a face mask while working with substances like lye.
Supplies for packaging – After making your soap, you'll need to package it for sale. This can include things like labels, soap boxes, and shrink wraps.
Equipment – To manufacture your soap, you will need tools like a stick blender, a double boiler, and a crockpot.
Website and online shop – Setting up a website and an online shop can help you sell more of your goods and reach a larger audience.
Marketing materials – You'll need materials like brochures, business cards, and flyers to promote your business.
Keep in mind that some of the equipment and materials might be pricey, so it's important to set aside money for them.
You might also think about starting small and expanding as your business grows.
Additionally, make sure to properly research the market, learn more about your competitors, and estimate the expenditures associated with operating your organization.
Advertising and Marketing
Once your company is fully operational, it's time to spread the news about your soap products. Create a marketing strategy that combines offline and internet tactics.
Consider traditional forms of advertising like flyers and print ads in addition to using social media platforms to establish a strong online presence.
Collaboration and Networking
It can be advantageous to network and cooperate with local small company owners and entrepreneurs. It can not only assist you in acquiring new clients, but it can also offer you helpful tools and assistance.
Consider becoming a member of a chamber of commerce or local business association, and go to trade exhibits and networking events.
Additionally, partner with other small businesses to increase your product offerings and reach new customers.
The Bottom Line
Starting a homemade soap business is a great way to turn your passion into profits.
Your passion can become your source of income by conducting market research, creating a distinctive product, establishing a powerful brand, and identifying the best sales channels.
Always remember to write a business strategy, keep up with legal requirements, and put in the time and effort necessary to succeed as a small business owner.
Just keep in mind that starting a business, especially one that sells handmade soap products, is difficult.
So, we can't stress enough how important it is to properly research your industry, understand your competitors, and anticipate the costs of operating the business.
ALSO READ: Pricing to Win: The Top Four Strategies for Setting Prices That Sell