How to Create Engaging TikTok Videos for Dropshipping
Let's find out how to utilize all the things that TikTok has to offer for dropshipping.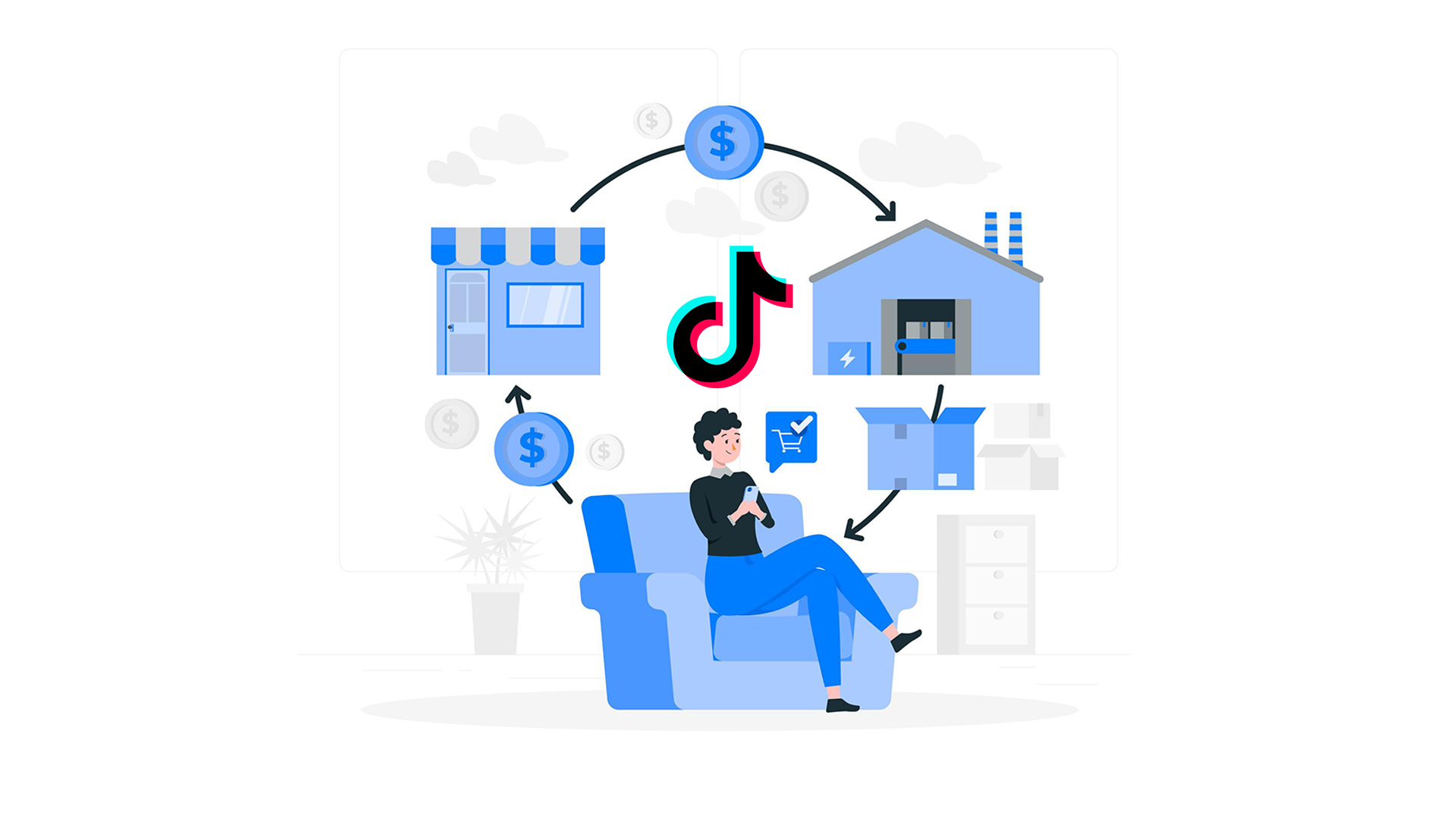 TikTok launched at the end of 2016. It just took a short while for it to reach over 800 million active users, and that number is continuously climbing.
However, TikTok has established its position as a superb social media video platform for the dropshipping industry.
Let's examine all TikTok has to offer in terms of dropshipping:
Are Products Promoted on TikTok?
TikTok is the social media platform that all young people use, and because of this, it has grown to have hundreds of millions of active members worldwide.
More than Instagram and even other social media sites like Snapchat combined.
You can showcase videos on TikTok that are between 15 and 60 seconds long. Compared to most social media networks, it has more strong organic growth.
Given the viewers' limited attention span, the video limit makes product promotion even more engaging.
The self-service platforms on TikTok help businesses develop in-feed advertisements. You may set up the following ad types using the TikTok ad account manager:
Hashtag Challenges
These advertisements resemble challenges that are presented in open videos. Usually sponsored by brands, branded hashtag challenges are prioritized by TikTok.
The majority of individuals typically accept the challenge because it is popular on TikTok. The hashtag itself can be a terrific way to promote your company or item.
Brand Takeover
This first shows when you launch the TikTok app and lasts for a brief period of time before changing to an in-feed advertisement.
To keep the platform from becoming too repetitive, TikTok has set a restriction on these advertisements.
In-Feed Ads
The most suitable choice for small and medium-sized businesses. Less expensive than other sorts of adverts and appear "for you" in the feed.
Branded AR Content
Appear to be lenses, stickers, etc., most frequently used by brands for TikTok filmmakers.
What Is the Best Way to Promote My Dropshipping Store on TikTok?
Without a doubt, using TikTok for dropshipping marketing is a great concept. It can be thought of as an additional approach to your social media marketing plan.
You may utilize TikTok to your advantage and advertise your dropshipping store in the following ways:
Influencer Marketing
On TikTok, influencer marketing is a common form of advertising. On TikTok, anyone can become an influencer.
Influencers can help you gain the upper hand in spreading the word about your brand and reaching a large audience on the platform.
How may you be wondering? Influencers are the ones who benefit the most from this because the platform has excellent organic reach.
Organic Traffic
The primary reason TikTok's organic traffic is so strong is due to the platform's restriction on the length of videos.
Videos only last 15 to 60 seconds, so you don't need to pay them much attention. Users are motivated to view more videos as a result. Shorter videos, as opposed to longer ones, were found to be more appealing to active social media users.
Dropshippers are given just under a minute to introduce their products. It appears that the phrase "Elevator Pitch" also counts as TikTok promotion for dropshipping!
Paid Advertisement
The majority of TikTok users are active and won't even be aware that the service supports paid adverts. However, when it comes to dropshipping, TikTok's paid advertisements aren't the finest, especially when compared to Facebook and Instagram.
TikTok is entirely based on organic traffic, but paid advertisements might be helpful early on when trying to establish your brand or even when working with influencers.
The fact that TikTok ads are far less expensive to set up than Facebook ads is a huge advantage. Following that, all you need to do is maintain consistency, and everything will work out.
TikTok's Recommended Techniques For Dropshipping
Make Your Audience Diverse
Not only are young people the majority of TikTok users, but over 50% of them are also above 25. Stop believing that you are exclusively marketing to the gen-z age group, regardless of the product you are attempting to advertise.
There are a lot of users—800 million—and none of them can be younger than 25. Choose the age range you wish to reach and personalize your message to that group.
Utilize TikTok Ads
The kinds of ads you can utilize on TikTok were already explained. It shouldn't be a surprise that the majority of the ads on TikTok are dropshipping advertisements.
They all contain products that you can get from a dropshipping shop. The majority of consumers will simply wind up shopping after discovering a product they like.
Recruit An Influencer
We discussed influencer marketing and how successful it is at raising brand awareness.
Micro-influencers are always a good option to work with because they have greater engagement rates than influencers with larger followings. A macro-influencer won't be as effective at promoting your goods as a micro-influencer.
Always strive to find influencers who are associated with your niche. Most of the time, influencers who are outside of your niche won't agree to collaborate with you.
Even if they do, they won't have the same knowledge of how to maximize your dropshipping business as a niche influencer would.
Final Note
We showed you the value of TikTok for dropshipping in an e-commerce setting. You must now put these principles into practice.
ALSO READ: Organic vs Paid Advertising: Which Is Better for Dropshipping