How To Make Money With Your Own Pickup Truck
Learn how to make bank with your pickup truck.
Welcome to the fascinating world of entrepreneurship! Are you sick and tired of making money for other people and earning their wealth? Do you own a reliable pickup truck that you never seem to use?
So, read the following article because we have the perfect strategy for you. I'll explain how to make your pickup vehicle a money-making machine in this article.
Delivery Services
This one should be obvious. There has never been a better opportunity to use your pickup truck to earn some additional money thanks to the growth of internet shopping and on-demand delivery services.
Start delivering meals to hungry people all around your city by signing up with services like UberEats, Grubhub, or DoorDash. Each delivery will earn you money, and you'll also get to take pleasure in the pleasant aroma of achievement (and maybe some delicious food).
Hauling Services
Have you ever seen those large trucks removing furniture, building supplies, or simply random junk? So why should they get to enjoy themselves so much?
You may simply provide transportation services to your friends, family, and even nearby businesses if you have a pickup truck. To keep your cargo safe, just make sure you have some rope and tarps. Then you're set to go!
Rent Your Truck Out
Why not give your truck to someone else to use if you don't use it frequently?
You may hire out your pickup truck to locals on websites like Turo and Getaround, enabling them to take on large home renovation jobs or transport that heavy piece of furniture.
Simply unwind and watch the money come in.
Advertisements
Would you like to earn money while driving? You do, of course!
You can get paid to cover your pickup truck in adverts so that it functions as a moving billboard for businesses. You'll earn more money if you drive more. It's like getting paid to commute to work!
Landscaping and Lawn Care Services
You're in luck if you drive a pickup truck and have a green thumb. Offer your neighbors and nearby businesses landscaping and lawn-care services. There is no end to the amount of money you can generate with your pickup truck, from mowing lawns to planting gardens.
All you need to do is remember to bring some gardening equipment, a lawnmower, and perhaps a cooler full of drinks.
Helping People Move
Everyone eventually needs to relocate, and most people detest doing so. Here is where you step in. Offer your pickup truck and strength to assist others in getting from one location to another.
You'll not only make money, but also a ton of new friends (or enemies, depending on how heavy their furniture is). You're ready to start working as soon as you buy some moving blankets and dollies.
Offer Your Services on TaskRabbit or similar platforms
You can broaden your reach by using task-based platforms like TaskRabbit in addition to directly providing your skills to people you know. You can market your services to a larger audience using these platforms, including people looking for a pickup truck and driver for a particular job.
All you have to do is sign up, make a profile, and begin submitting bids for tasks around you. This is a fantastic approach to attract new clients, enhance your reputation, and ultimately expand your clientele.
What are you still holding out for? Join TaskRabbit now to start using your pickup truck to earn more money!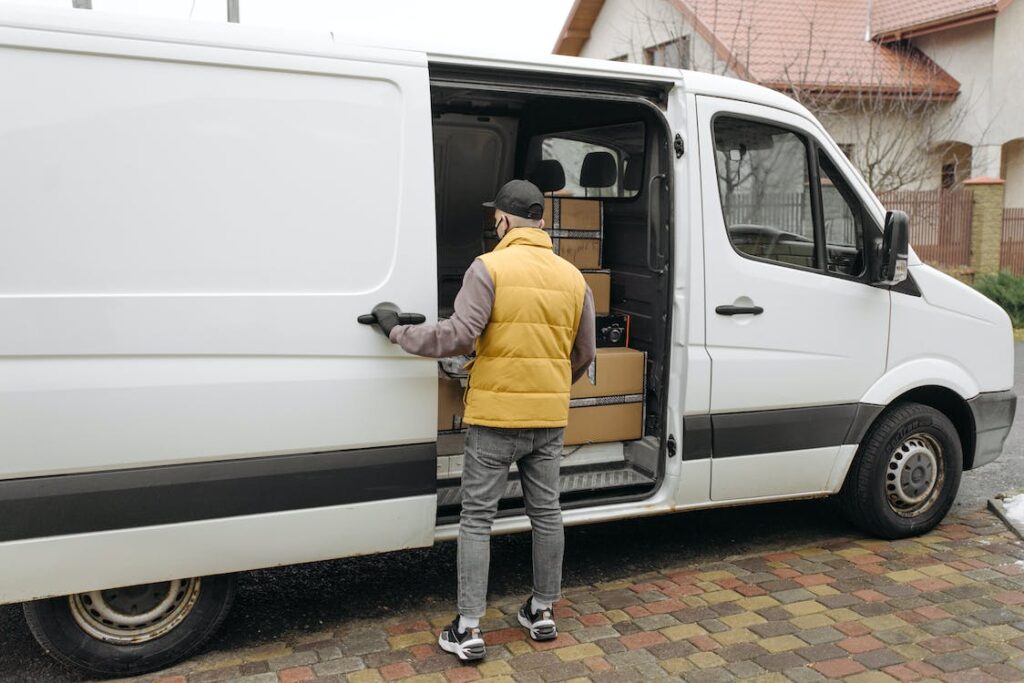 Conclusion
There is no reason why you shouldn't be living the life of your dreams now that you know how to turn your pickup truck into a money-making machine.
Just keep in mind that perseverance and a little bit of imagination are the keys to success. So get going and start selling your truck for cash right away!
"Happy Profiting and Happy Trucking!"
ALSO READ: How to Make Money On Facebook Without Selling Anything