How to Start a Business in The Metaverse
Very soon, the metaverse will alter the way you conduct business.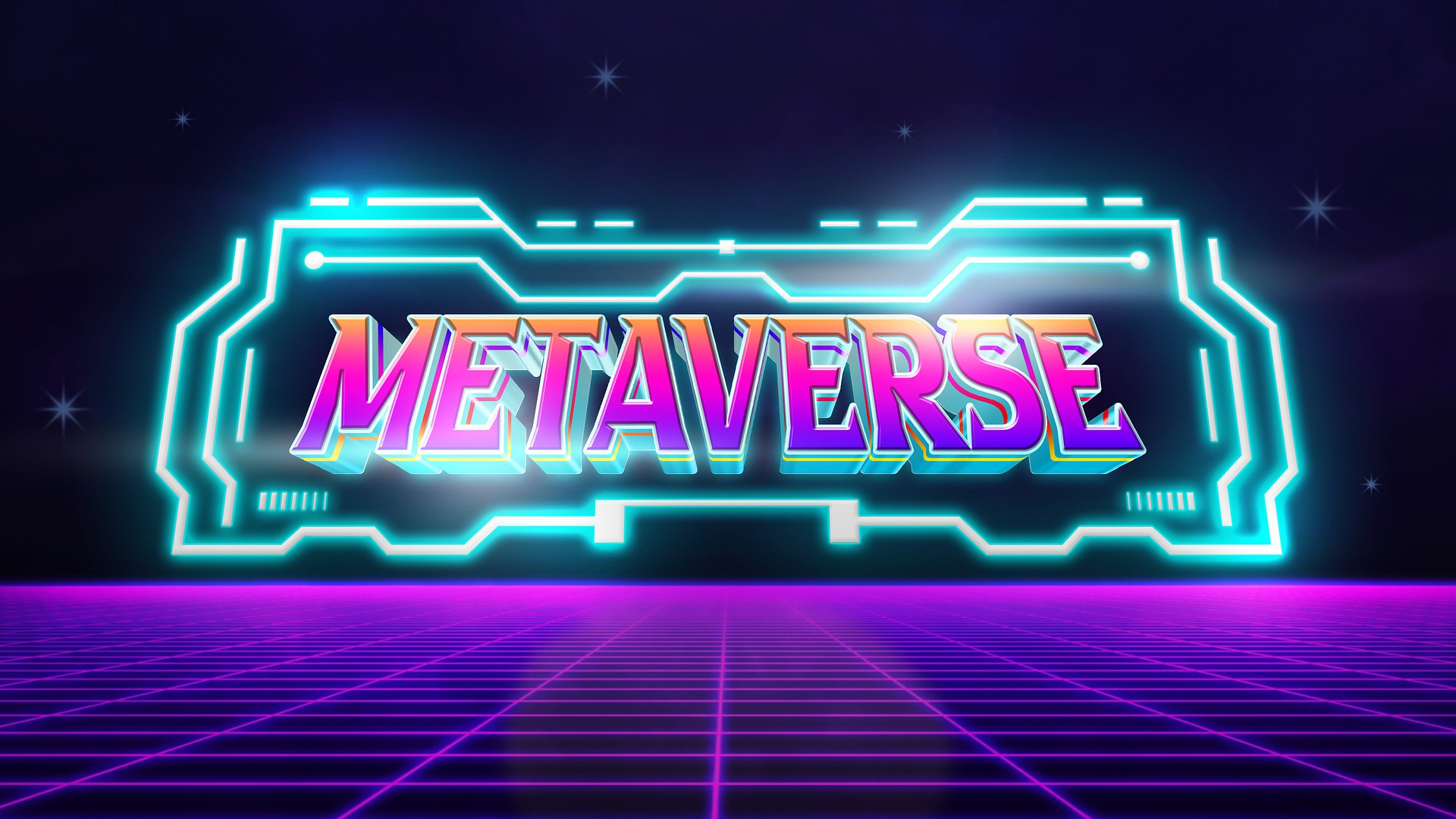 Are you prepared to move to the metaverse? What the metaverse exactly involves and what it implies for all of us who are not controlled by Facebook — or what once was Facebook, at any rate — are still the subject of many theories and conjectures.
But ultimately, it comes down to the reality that our world is transitioning. This is presumably evident; a brief recap of the issues we've faced in recent years should demonstrate this.
But as the digital world draws ever closer to reality, we are also witnessing businesses start to move even further. We have seen how they adjusted to the concentration on e-commerce and online change during the roaring of the epidemic.
It's time to reconsider how we engage with our consumers as web users browse the site more than ever, and small businesses struggle financially. Throughout this article, we'll explain how to enter the metaverse environment for your company and some of its main advantages.
Entering The World of Metaverse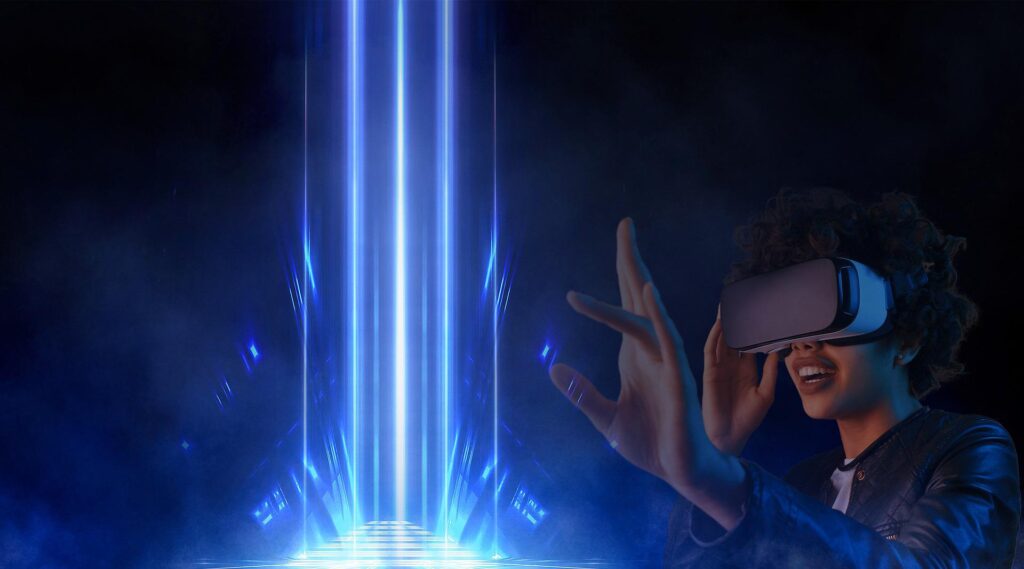 What Makes the Metaverse Significant for Your Company?
The metaverse is growing in significance because it provides businesses with a new means of virtual communication and collaboration with customers anywhere in the world. Additionally, it facilitates a whole virtual economy where users may engage in various activities, like starting a legitimate business.
For instance, you could create and make money from a gaming zone where people can hang out and operate a virtual reality apparel shop. Using your skills as a builder, you can even make money by selling a physical structure or digital invention in the metaverse.
Additionally, in the era of remote working, conducting company meetings and training sessions has become simpler with the introduction of the metaverse for business. You and your coworker can have a fully immersive conversation on critical topics while seated at the same table using a VR headset.
In a nutshell, the metaverse enables you to be anywhere and with anyone. This benefit may result in improved consumer engagement and facilitate simpler teamwork.
How Do You Expand Your Company into the Metaverse?
The CEO of Meta, Mark Zuckerberg, stated that it would take five to ten years for the metaverse's most well-liked features to enter the mainstream. A few elements of the metaverse do, nevertheless, already exist.
Even if they are not available to everyone, ultra-fast broadband, virtual reality headgear, and always-online digital realms are already in operation. Every brand, from tiny enterprises to larger corporations, may enter the virtual world and gain from being present.
Here are some measures you can take to convert your firm to the metaverse or explore metaverse business prospects with related use cases and advantages if you want to be one of the field's pioneers.
Decide on the Best Platform
Finding the appropriate platform is the first step if you're trying to figure out how to enter the metaverse. There are numerous platforms available now that are comparable to a metaverse. These virtual worlds cover various topics, such as gaming, non-fungible tokens (NFTs), real estate, and others.
Roblox, one of the most well-known platforms, has more than 49 million active users. Roblox enables users to participate in various games and entertainment options, including music performances, focusing on a younger demographic.
When leveraging platforms like Roblox to reach young people, your main selling factors should be entertainment, authenticity, and originality.
This is the model that has also contributed to Fortnite's popularity. It has developed into a virtual location where users may socialize and go to in-game performances.
In the metaverse, many well-known companies have begun working with Fortnite on PR campaigns, sponsored metaverse events, and content marketing.
Popular fashion brands like Gucci and Valentino have begun to venture into the metaverse. Others like Nike and Adidas have set up online shops where customers can purchase NFTs of actual sneakers and athletic apparel.
Study the leading metaverses in-depth to learn about the audiences they draw, the goods or services that are most in-demand there, and how your company can operate in a virtual environment before deciding on the platform.
Boosting Your Internet Visibility
Most companies already have an online presence, whether it be through websites, social media profiles, or online marketplaces for goods. It's crucial to reevaluate your current internet presence and branding techniques before you look into the metaverse business potential.
Before entering the new cosmos, ensure you have a strong online presence and are familiar with the fundamentals of the online market.
For instance, if you want to start a VR company, you must construct a professional website and work hard to increase your social media presence. Maintaining an online presence is crucial if you don't want to lose any possibilities or risk driving away consumers who can't find the data they need. Additionally, ensure sure the information is current.
Create AR/VR Software
If you want to grow your company, you might need to create or, at the very least, consider adopting augmented reality and virtual reality solutions. Since the metaverse lies at the nexus of VR, AR, and AI, it is important to understand these technologies before expanding your company into the virtual world.
A recent survey found that 75% of company executives planned to use AR/VR by 2023, with global technology spending likely doubling by 2025. Therefore, creating an AR/VR application through which your clients may begin acclimating to the features of the metaverse is an excellent choice if you want to get attuned to this new reality.
Try experimenting with VR headsets and other enabling technologies to get a head start on your metaverse experiences and get a sense of what taking your company into the metaverse would entail.
Several companies have already begun experimenting with AR/VR features in the metaverse. For instance, Zara ran a successful campaign where customers could shop using an augmented reality app.
Customers using the app may watch models wearing the brand's products come to life on their screens by holding their phones up to store windows or sensors inside physical locations. Through the software, they can even buy the goods. Later on, other companies like Chanel and Gucci embraced the concept.
Keep Your Target Market in Mind
Choosing the appropriate audience is the next critical stage in beginning a metaverse development company. Your product or service will be able to sell itself if you choose the correct demographic to target. Customers will have a positive experience as a result, and they will return.
Instead of attempting to capture the attention of everyone in the metaverse, you should concentrate on the wants and preferences of your target audience and direct your marketing efforts toward them.
Consider focusing on elderly persons more susceptible to blood pressure abnormalities if you intend to develop a blood pressure monitoring system for your metaverse business.
Think About the Experience
Clients and customers that travel into the metaverse want to do more than observe things. Create an experience for your users with your metaverse business. Allow your merchandise to be seen in and over two dimensions if you are launching a business. When making a game, let the controls mimic actual actions.
Determine the sensation you want your target audience to have when they enter the location. You can give users a fantastic experience based on that sentiment. This will also encourage them to go to your establishment more frequently.
Additionally, returning customers will invest more time and money. Further, it would be best if you aimed for a fantastic user experience because it boosts customer retention.
Don't Get Rid of Old Habits Too Soon
Taking caution while moving your business to the metaverse is crucial, and not jumping right into operating entirely online. Many different ways exist for entering the metaverse. There's no doubt that it sounds thrilling, and some of your clients may be prepared.
But meeting consumer expectations has always been at the heart of a successful business. Additionally, the majority of consumers are still far from the launch stage.
Therefore, even though you set up your business to be prepared for what comes next, don't ignore the traditional practices just yet. They truly are the ideal method for the majority of your clients. Provide conventional ways for your consumers to interact with your brand.
Stay Flexible
No correct or incorrect choices may be made until the metaverse has a more distinct form. Your company must be able to adapt to the changing nature of virtual worlds since conducting business in the metaverse is primarily a trial-and-error process.
But with the community's assistance in the metaverse, this may be the ideal chance to test your goods online. This will not only guide you in comprehending possible consumer needs, but it may also lead you to make future trend and innovation predictions.
Accept the chance to grow in ways you never imagined, and get ready to expand your company into the metaverse immediately.
To Sum It Up:
The metaverse will develop further into something amazing that will change how people connect while improving productivity in various industries.
Numerous blockchain-based metaverses are developing mobile AR and VR apps to let users interact with their surroundings. The AR and VR market is anticipated to grow from $28 billion in 2021 to $250 billion in 2028, according to Statista.
To prepare for the growth of the metaverse industry, well-known organizations like Google, Microsoft, and Facebook Inc. have all invested in cloud computing and VR businesses.
This is a definite sign that the metaverse's potential is likely to be unlocked in the coming years, along with a wealth of chances, especially for those eager to explore the area in advance.