How to start an Airbnb business in 2022 | Step-by-Step Guide
Have you thought about starting an Airbnb business? This is the right place to learn more about the steps your need to take in order to succeed
To start a business with Airbnb doesn't require too much skill and you don't have to be a rocket scientist to do it. Yes, it is not easy to find the right property and make it ready for guests, but this business can be very rewarding if done right. In this article, we will show you how to start an Airbnb business.
Starting an Airbnb business in 2022. How?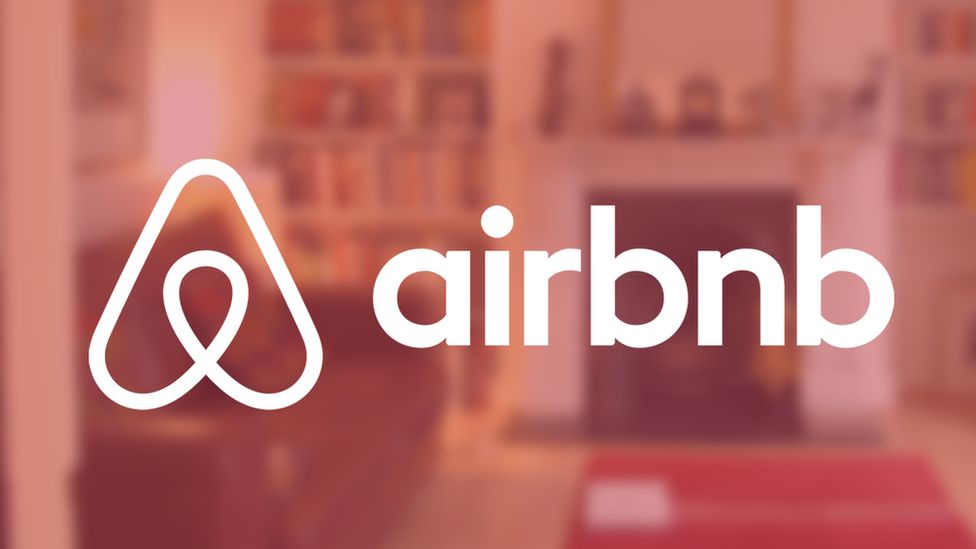 Airbnb is a business model that provides a place to stay for people. On Airbnb, you can rent rooms, apartments, and even luxury hotels. This is an online platform with over 1 million listings and more than $2 billion in revenue.
These days Airbnb is getting more and more popular. There are many travelers that search for a short stay or maybe even an extended stay up to a couple of weeks.
In order to start a business on Airbnb, there are a couple of things you should know. Here is our step-by-step guide that can help you start your own business on Airbnb.
Set your goals
It is really important to understand what you want from your Airbnb business. Do you want to quit your 9 to 5 job? Do you want to make an additional income, or do you just have a property that you want to short-term rent it? Setting your criteria is the first thing you need to do, before jumping into this business.
Conclude your strategy
There are so many ways to approach Airbnb. You can buy a house and rent out a room in this house and use that money to cover your mortgage. This is called a house hack. Also, you can do rental arbitrage. This is when you lease an apartment and then you sublease it on Airbnb.
There are other models like buying a second home with the intention of cash flowing. Glamping route and duplex route are other model strategies that you can do on Airbnb. So, choose your strategy depending on your budget and credentials.
Getting pre-approved
At this point, you have already decided on your strategy. Getting pre-approved is the next thing to do and you should do it as soon as possible. This means to go to a bank, file an application and see what you qualify for from the home buying perspective.
Pick an Airbnb market
Depending on the budget you are approved of you can choose your destination for buying. Basically, you know where you can and can't buy. When choosing a market the best places to look for are the national parks, eclectic cities, state parks, and vacation destinations.
Find a realtor
This is the first big action step you need to take. When you find a realtor and you already picked a market you are ready to make an offer. The perfect scenario is to find a realtor who has deep knowledge of short-term rentals and maybe understands the concept of Airbnb.
Finding a great realtor can be very difficult, but it is very important to find one. They are the ones that can give you an insight into the market you are trying to buy-in.
Spy on your Airbnb competition
Go to the Airbnb page and start looking at the places you are interested in buying. So for, example if you find a neighborhood you want to buy in and you know what kind of apartment you want to buy look for similar apartments like this one and see their ratings and comments.
Doing this research on the competition will be very helpful to decide if you are going to invest here.
Analyze your deals
In this step, you should learn and become a pro at comping Airbnb deals. By this, we mean pulling up comps and seeing how the competition is doing. If you want to run a successful business at Airbnb this is a must skill to have.
Make an offer
In this phase, things are starting to get real. Making an offer is fairly easy because your realtor does all the work and you just sign the paper. Before signing make sure you understand the terms and all the legal points in the contract.
Keep in mind that even if you make an offer you don't need to buy it. You can walk away from the deal if you discover something wrong with the property.
Remodel and furnish
After your offer is accepted is time to remodel. This is not mandatory, but maybe you can do something about the place to make it prettier. This will boost your chance of renting it out. Furnishing the place is also something you need to do before you list it for rent.
Hire a photographer
By this stage, half of the hard parts are done. Hiring a professional photographer to take pictures of your Airbnb place is very important. Having great pictures of your place will pay off so don't be afraid to spend some more money on this.
Make your listing
Upload those photos and make a listing on Airbnb. Think of great keywords that can help you attract people. Writing a good listing copy is now more important than ever with the changes on the Airbnb dashboard.
Set your pricing strategy and automation
Setting the pricing strategy can be hard and you will probably need a couple of months to master this. Probably the smart thing to do is start small and once you start getting nice reviews you can increase the price.
Also, you can use automated pricing software for this. There are many things you can automate today and many apps for it, so go out and check that out.
Set up your Airbnb team
This is the part when you hire your staff. You will need to hire a cleaner, pest control, and a handyman. Make sure that you can trust these people.
Cleaners are the most important ones because they keep your place clean and tidy, which will lead to better reviews. A handyman will come in handy when you will need to fix something. Pest control is to make sure that you don't have mice or roaches in your place.
Also, it would be nice if you have a good contractor, pool service (if you have a pool), and lawn service.
Operate and optimize your Airbnb
This is the last and final step. It's time to lunch your Airbnb business. For the first couple of months be ready that maybe you won't earn some money. You will probably miss something and it will not be perfect, but that's okay. Keep optimizing and making it better until you succeed.  
Also read: Beginner's Guide to Crypto Trading Bots