How to Make Money as a Stay-at-Home Mom in 2022
Even if you are a stay-at-home mom, you can still make a lot of money.
Do credible, convenient, well-paying professions for stay-at-home mothers exist? Yes! In reality, there are more work-from-home opportunities and internet income streams available today for busy moms than ever before.
Why not use your motherly skills to quickly earn some extra money on the side? Stay-at-home parents would make a killing if they were paid for everything they do. Who wouldn't want to work from home and receive a salary? Here are all the ideal side businesses for mothers!
Top 4 Ways to Make Money For Stay-At-Home Moms
Naturally, as a mother, our time is extremely scarce and valuable. A flexible career must be a top priority given the chaos we experience as stay-at-home parents wondering what the best side hustles are!
Therefore, we took care to only include online jobs for moms that allow us to work around our incredibly hectic schedules. We have every confidence that the list of work-at-home positions below will help you find the ideal position where you can start earning a wonderful income.
1. Earn Cash by Proofreading
Income:
Online proofreading jobs typically pay $51,537 annually. Caitlin Pyle created free proofreading training for anyone who is interested in learning how to become a proofreader. Caitlin Pyle earned $100,000 per year working part-time as an internet proofreader.
There are numerous online editing jobs where you can also work as a proofreader or content editor, providing you with a wide range of employment options.
Suitable For:
The stay-at-home mom position calls for a mother with a keen eye who can easily identify misspelled words as well as grammatical and punctuation errors. When you are reading a book or a menu, for instance, you'll notice that you are proofreading without realizing it.
What It Is:
All forms of written work, sometimes covering a range of topics with different contents, will be subject to your review and editing.
This will entail checking for typographical and grammatical problems as well as accurate information specifics. As the last set of eyes to review a project, you will be on the lookout for errors before the finished product is turned in.
2. Start a Profitable Blog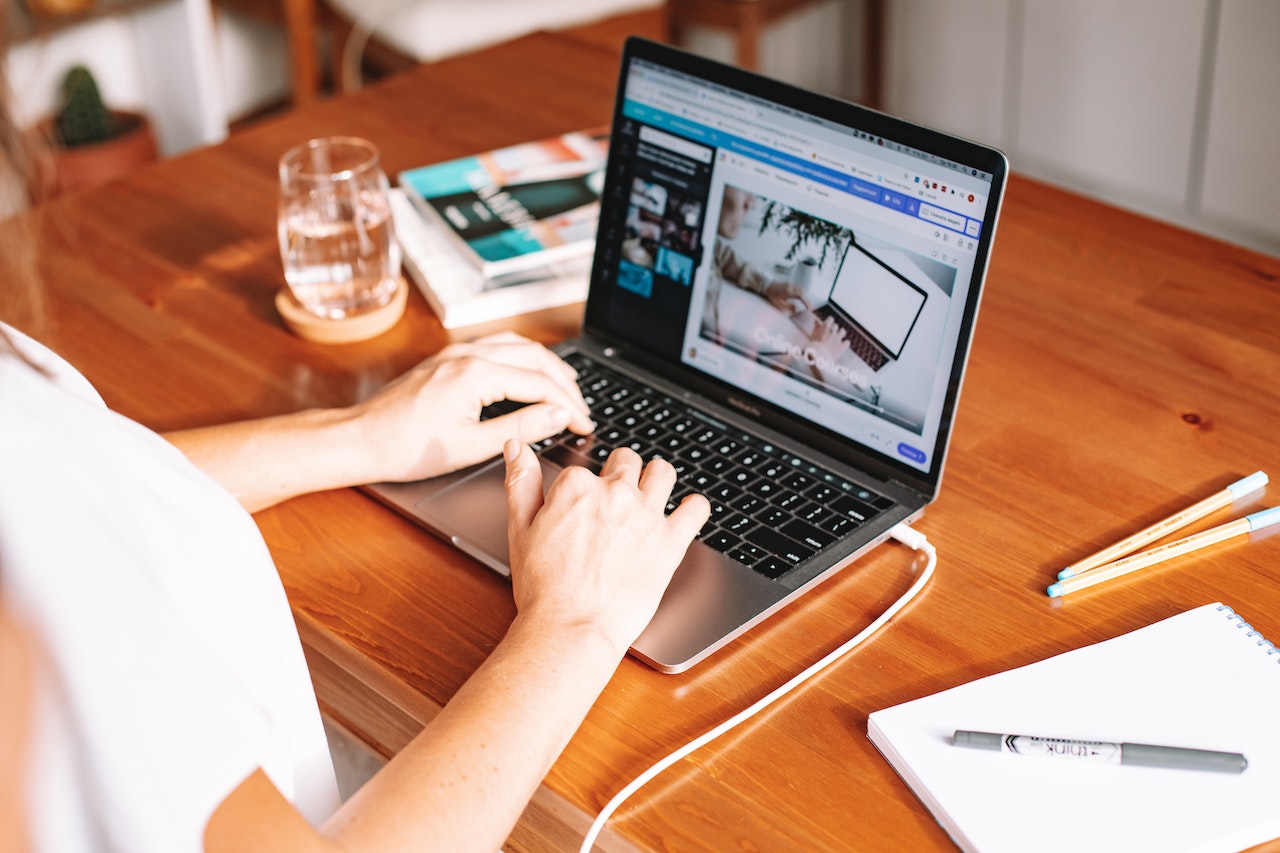 Income:
You need to have your ducks in a row when you initially start a blog, but once you do, you might be able to make some decent money! The pay for bloggers varies from one to the next and rises over time. Some make a small sum each month, while others bring in five figures or more.
It relies on a number of variables, like how much effort you can put into it, how lucrative the niche you are in is, how much money you are prepared to spend on blogging tools, having a strong content and marketing strategy, etc.
For stay-at-home mothers, blogging can be one of the most lucrative internet careers. However, once a site is started, it takes work to make it profitable.
Suitable For:
This is excellent for all stay-at-home parents seeking a position with a lot of flexibility. Everyone has a story they wish to share, and everyone has particular areas of their lives where people seek their counsel.
The fact that you enjoy writing is a fantastic place to start. Also pays to be skilled at marketing your blog, for example, through social media and SEO that will place you higher in Google's rankings.
What It Is:
A blog is a website that you administer and post information on that is dedicated to your subject; for instance, this blog is about personal finance, and we discuss money
management, earning, and saving tips. Additionally, since it is recession-proof, you can continue to make money even when things are difficult.
3. Work as a Bookkeeper
Income:
A bookkeeper typically makes $20 per hour, with hourly rates ranging from $18 to $23.
Suitable For:
Even if a bachelor's degree may be needed, bookkeeping may be an option for you if you already have some relevant abilities or expertise. Since you will be working with numbers, it is ideal that you are proficient in them. You must be extremely well-organized, have a keen eye for detail, and be adept at recognizing errors.
What It Is:
Typically, bookkeepers are in charge of a company's financial operations. You could have some experience with this around the house as a stay-at-home mother! You will create financial statements and list every expense and revenue the business incurs.
4. Take Up Freelance Writing
Income:
According to ClearVoice, beginning freelance writers often charge between $21 and $40 per hour. You can choose to be compensated either per word or per article, whichever works best for you. This means that you can choose your own rates as a freelance writer!
You can earn more money if you work more quickly and accurately. Because of this, we strongly advise using technologies like Jasper AI and Surfer SEO to dramatically increase your potential profits as a freelance writer.
Suitable For:
Moms who enjoy writing but can also do tasks fast and accurately. This is for you if you're seeking typing jobs for stay-at-home mothers.
What It Is:
Numerous businesses and brands require content creation, and they frequently employ a freelance writer to complete the task. This could take the form of online communications like blog entries, articles, emails, social media posts, or other forms of online writing.
Final Note
Every mother struggles to find a work-life balance, so it's crucial for stay-at-home mothers to know that it's possible to have a successful career while being a mom.
Being a stay-at-home mother myself, there are times when juggling work obligations and household chores can be challenging.
There is occasionally more flexibility for mothers who work from home when their children are in school to complete duties between their employment and home demands. However, since we have young children at home, we must plan ahead and organize ourselves.
ALSO READ: How to Save $10 000 in a Year