How To Make Working From Home More Interesting
For many workers today, working from home is the "new normal". Many great opportunities come with having a home-based job. It's an excellent way to recapture the time you would have spent travelling. You can have a more flexible working schedule, spend greater time with family and friends or devote more time to your interests.
Home-based work can give you an area with fewer distractions, and you can perhaps even save time by not having to commute. It's ideal if these are some factors that you consider when looking for a job.
However, it might also mean experiencing distance from your coworkers, and absence of stimulating office chats and even becoming monotonous and unorganized. The great news is that you can use techniques to make working from home more enjoyable, and this article will show you how.
Tips On How To Make Working From Home More Interesting
Keep A Regular Morning Routine
It's challenging to stick to a schedule when you're trapped indoors and have limited space. One essential aspect here is balancing your personal time as well as your work. Workload management is vital. Therefore, using Kanban boards to measure performance throughout the week and provide a top-level output for bosses can be beneficial.
Another alternative is to keep things simple with frequent weekly catch-ups by phone call, group conference, chatroom, or a simple, shareable Google doc.
Here are some points to consider in your work from home set-up:
Your availability
Interaction with colleagues and clients
Working hours when you are most productive
Make sure you maintain a good balance between what you accomplish at work and how you interact with your team and your company.
Separate Personal Errands From Work
It's simpler said than done; however, resist the urge to check your emails at night or return to your home office. Keep to your job schedule and hours because it's simple to become sidetracked and run the risk of burning out without a break.
Separating work from personal activities encourages productivity and lessens tension. We all typically have a full schedule of meetings and work. Be sure to let your colleagues know when you won't be available to work and keep your word when you commit to doing so!
Interact With Your Colleagues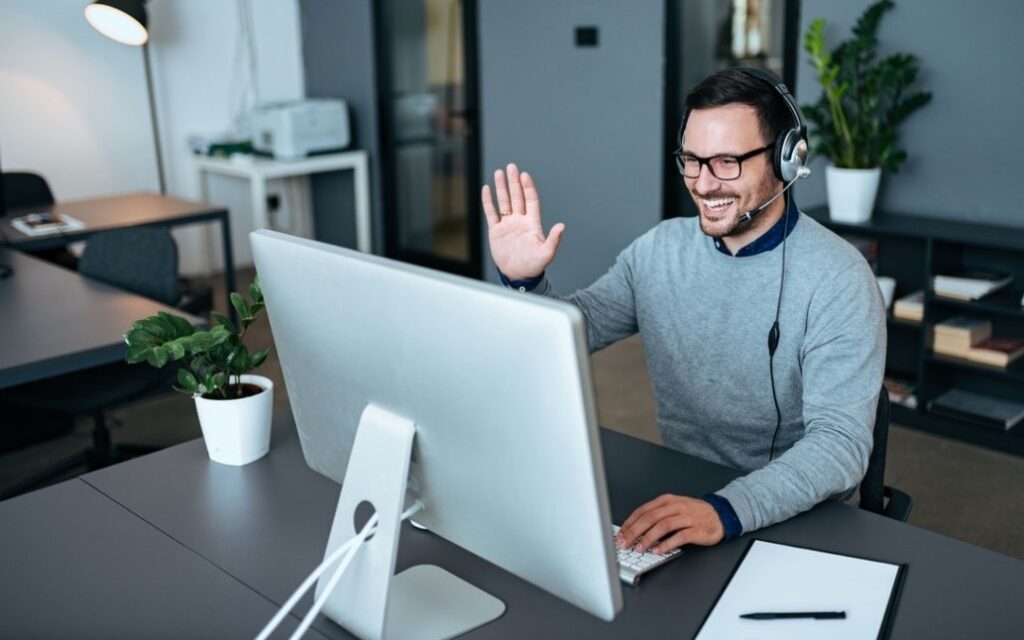 Although managing remotely can be challenging, it's crucial to maintain clear lines of communication with both your team and all other coworkers. A fantastic approach to communicating work that needs to be done and responding immediately and effectively is using apps like Fuze, Slack, and Google Hangouts.
It's also crucial to point out that casual chat groups can be used by your staff to periodically check in on one another, even if it's just to inquire about someone's breakfast cereal. Maintain communication and check-ins with everyone to maintain as much of the office's "normality" as possible.
Establish a Workspace Environment
Creating a designated workspace where you'll spend most of your time is highly recommended. If your home, apartment, or building has enough room, set aside several locations so you can separate your work habits.
Any difficulties you may have, such as sharing a place with your children or partner, must be divided. Simply because this is an area for resting and relaxing, not for a day's job, it is suggested against using your bedroom as a location for business.
When you're forced to work at home, taking use of any available place in your home—such as the dining table or lounge room, where you can focus on your job without interruption is an advantage. It is recommended to pack up whenever you are done for the day, just like you would at an office.
Following this schedule can help you concentrate, feel more awake, and keep your thoughts organized.
Take a Break and Care for Your Needs
It is vital to look after your mental and physical well-being. Taking breaks from conferences, phone conversations, and computer monitors is crucial.
This ties into "managing your day," so being aware of your itinerary and calendar will enable you to take care of yourself regularly. Setting reminders on your laptop is another option for home-based work.
It is advised that you make getting up from your seat throughout those rests a priority. You can go for a short yoga stretch, contemplate, go on a walk, or get or prepare a light meal while speaking with someone you share a home with. The entire point would be to help you recharge and be ready for the following things on your list with these activities.
Maintaining Cleanliness of Surroundings
The office cleaner won't pick up dishes, so staying on top is essential. Maintaining a tidy workspace or home office will keep you motivated, organized, and more productive, in addition to assisting you in maintaining focus.
Some people will describe their workspace as "controlled chaos," which is great, but excessive amounts of beverages and papers should be avoided. Procrastination can occur in an unorganized setting, so invest some time maintaining your area neat and tidy.
Fun Tasks to Complete with Your Team
A little friendly rivalry among your coworkers offers you something to strive for and is a terrific way to strengthen your bonds. Arranging weekly contests with your coworkers may be what you need if you thrive on competition.
Create a challenge for your team to accomplish by Friday at the beginning of the week. It might be anything, but make it simple and something everybody can participate in. Some concepts include:
Decorate your desk, then capture it for a public display.
Throughout the week, make one complimentary comment to a coworker.
Create a drawing of the animal that most accurately depicts you and show it to the group.
Prepare a nutritious meal and show it to everybody.
To Sum it Up:
Several companies have changed how they see offsite labor due to the COVID-19 outbreak. Now that an increasing number of employees are choosing the option, it's essential to keep an eye on it as a long-term way to maintain employee satisfaction.
Who knows, as well? You might be able to locate outstanding virtual staff members that operate outside of your traditional geographic bounds with the correct planning and equipment in place. Their ability to work remotely could help your company grow.