How to Make Money Online With No Experience
Make money online in this age of remote work and internet businesses!
You don't need a degree in rocket science or years of experience to start making money online.
The internet is full of options for everyone, whether you're a student, a stay-at-home mom, or just someone trying to make some extra money.
So if you're eager to make money online even without experience, we got just the right tips for you!
How You Can Make Money With No Experience
Making money has become more accessible, thanks to the Internet.
The days when getting a job or starting a business were the only possibilities are long gone.
Now, all you need is a computer and an internet connection to work from home and earn money.
Even if you have no prior experience, you can still make money online with these tips:
Your Opinion is Worth More Than You Think
Did you realize that businesses will pay for your input? Yes, it is true!
Online surveys are a fantastic way to get some additional money quickly.
They only take a few minutes of your time as well as a computer or smartphone.
The most well-known survey websites include Vindale Research, Swagbucks, and Survey Junkie. All you need to do is sign up, finish a few surveys, and get paid for your opinion!
Put Your Skills to the Test and Make Some Cash
Are you a writer, a programmer, or a graphic designer? Good news then!
Online freelancers are in high demand, and you can easily start promoting your services on websites like Upwork, Fiverr, and Freelancer.
Start by creating your profile, displaying it, and start submitting your proposals projects. With a little work, you'll soon be on your way to a lucrative freelance job.
Promote Products, Earn Commission, Rinse and Repeat
A good approach for getting passive income online is through affiliate marketing.
In a nutshell, it entails promoting other people's goods and getting paid a commission for each sale you make.
By signing up for organizations like Commission Junction or Amazon Associates, or by promoting products on your blog or social media, you can earn money via affiliate marketing.
Finding products you genuinely believe in and promoting them to your audience are the keys to success in affiliate marketing.
Turn Your Passion into Profit
Do you have skills in photography, crafts, or anything else in between? Why not make money from your hobby by selling your goods online?
You may showcase and market your products to a global audience on websites like Etsy, eBay, and Amazon.
In this case, you don't even need to rent a physical store, which will save you some overhead costs.
Turn Your Online Shop into a Cash Cow with Dropshipping!
When you use dropshipping, you don't maintain any physical inventory. Instead, you work with a supplier that holds the inventory and sends the goods to your clients directly.
This means that you can operate an online business with low startup expenses without having to deal with product storage or transportation.
To start, find a lucrative market, launch an online business, and begin selling.
Makey Money by Investing in Stocks or Crypto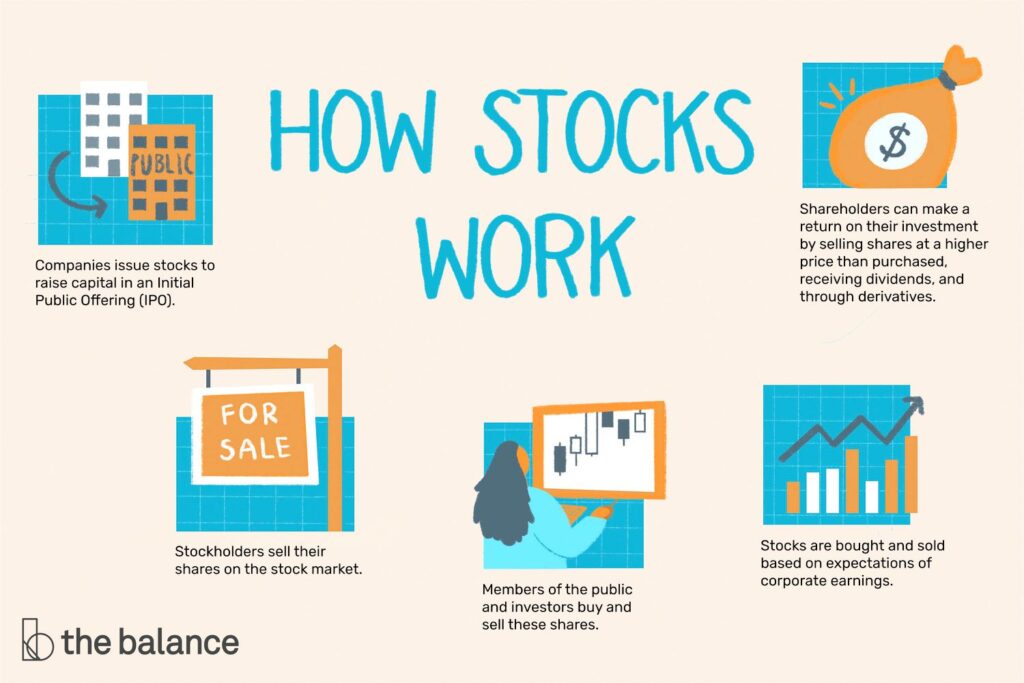 Stock or cryptocurrency investments might be a terrific method to accumulate wealth over time.
It's now simpler than ever for anyone to get started, thanks to internet brokers and trading platforms. Before participating, it's crucial to conduct your homework and be aware of the risks involved.
A long-term strategy and the ability to withstand market changes are necessary when investing in the stock market or cryptocurrencies. However, if you have a little patience and make wise investments, you might get a good return on your money.
Conclusion
Anyone can make money online with a little effort, so it's not just a pipe dream. The prospects are infinite, whether it is through online survey taking, freelancing, affiliate marketing, or online product sales.
Nowadays, it's never been simpler to make money online. There is something for everyone, regardless of their level of experience. So why not try one of these opportunities and begin making money from home right away?
So go ahead, consider your options, and decide what suits you the most. Who knows, you might already be close to financial independence!
ALSO READ: How to Earn Money to Buy a Supercar